How can I create a Zoho business email or can I create a Zoho business email for free? During our previous discussion, we talked a lot about series of Zoho that includes Zoho Mail sign up, Zoho email marketing, Zoho mail login, and also Zoho mail. In this article, we will be talking about the Zoho business email and also how to create a business email account with Zoho. In the meantime, if you're running a business, it's advisable to create your own personal or company business email where customers can easily recognize your emails.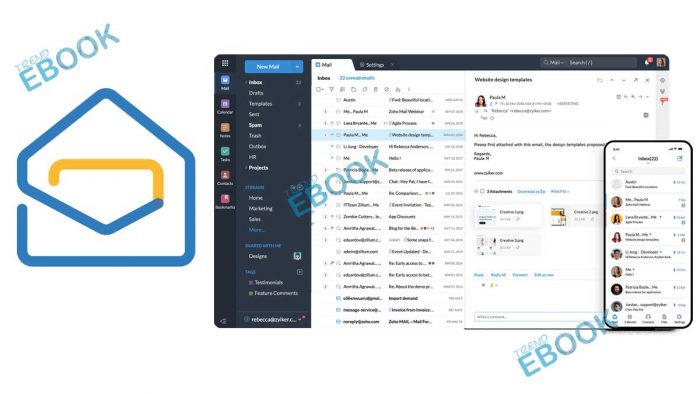 Zoho is one of the providers of emails that include personal and business email. Most people love optioning for Gmail and Yahoo Mail as their first choice for business email. But forgetting the benefits of the potential of using other email service providers as the right choice for your business email. Zoho business email is one of the reputable options for creating a business email to communicate with customers. This actually allows your customers to be able to recognize your business when they receive a message from you. A business email address always comes with the company's domain name. For instance, a business email looks like this emmanuelprincewill@mstwotoes.com.
Reasons for a Zoho Business Email Address
First of all, if you own a business, it's important you have your very own business email address where people can recognize your business. With a business email address, customers can easily identify you and this helps to build a trust relationship. Whereby transactions can easily be accessible on the email. Others include:
It allows you to showcase your brand and also signify you a professional business owner to deal with.
Just like I stated earlier, this shows you are the right person and not a fake person making your authentic. Plus, this allows you to earn the trust of customer when doing business.
With your business or company name linked to your email address, this even help to promote your brand or business.
As a business owner with a business email address, this allows you to be consistent.
In addition, this prevents your customer from getting spammed messages. When a customer recognizes a message sent by you under your company email address, this will stop your messages from being spammed.
Factors to Check When Selecting a Business Email
There are certain factors you need to consider when selecting an email service provider that offers you a business email. Gmail and Yahoo Mail are the main most populated business email service provider to choose from the best email service provider.
The email service provider must be very east to set up. You don't need to option for an email services that requires a third-party assistance to create an email or business email.
It must be very easy to migration to other services. In others you want to move to another email service, you need to select an efficient migration email service.
The email service provider must be secure and private to ensure your important information are well protected.
The email services must allow you to create a domain that suit your business and also relevant to your business.
Above all, the email service provider must come with collaboration and other business tools that allow you to manage and organize your emails. Some of which includes calendar, notes, and also contact management.
How to Create a Business Email Address with Zoho
Zoho Mail is one of the providers of secure, private, and reputable email services where you can host your custom domain email. Plus, you can create a business email account with $1 on Zoho Mail which enables you to enjoy features that includes 5 users account, 5GB storage and more.
Go to www.zoho.com/mail/.
Then, select Business Email and click Sign up for Free.
Select the Plans which includes Mail Lite, Mail Premium, and Workplace by clicking Sign up.
Enter your Name, Phone Number, Password, and Contact Email Address.
Click the checkbox to agree to the terms of service and Policy.
Finally, click Sign up.
Afterward, you'll be redirected to the page where you can set up your business email address. All you need to do, follow the on-screen instruction which is very easy to successfully customize your own business email address.