How do I download and Install WhatsApp Business App on my Mobile devices and is the App free to download or use? WhatsApp Business is one of the best platforms that enable business owner's display and showcase their products and services to the general public. It is an efficient tool that can help you grow your business whether small, medium, or large scale. But it is worthy to note that, WhatsApp Business is different from the official WhatsApp App. You can download and use WhatsApp Business and WhatsApp on the same Mobile devices but you will need different mobile numbers.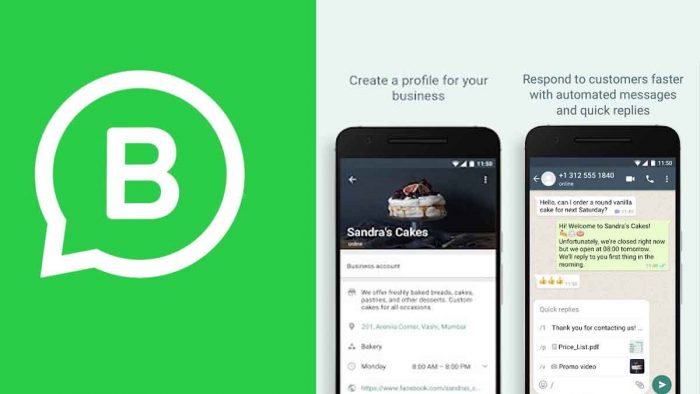 On the contrary, downloading WhatsApp Business App on your android or iOS devices is free and no payment is required. You can download WhatsApp Business to create your business profile, create awareness of all your products and services, make use of its effective tools, and a lot more. Based on our research, Millions of business owners most especially small-scale business owners have made use of WhatsApp Business to have a business presence. You can also download WhatsApp Business App on your android or iOS devices today to effectively and efficiently manage and organize your Businesses.
Is WhatsApp Business App free to download?
As mentioned earlier, WhatsApp Business is free to download and use for both your Small and Medium Scale Business. The app is compatible with both android and iOS users and can be downloaded via your Google Play or iOS Store. WhatsApp Business App can also be downloaded for free from various online APK stores. After downloading the app on your respective devices, you can proceed to create a free Business profile with the app. Note; you won't be required to pay a dime or subscribe to any plan. It is astutely free to use and download across all mobile and PC devices.
Should I Download WhatsApp Business?
Downloading WhatsApp Business on your Mobile device is based on your personal choice. On the internet, several apps provide you're the opportunity to grow your business just like WhatsApp Business. However, WhatsApp Business still stands out amongst these apps plus their services and features can be accessed for free. Besides, you can make use of WhatsApp Business and WhatsApp Messenger on the same phone but with a unique mobile number. In addition, you can make use of the tool to grow your small-scale business and get a closer connection with your customers. Send greeting messages to new customers; create your catalog, your business address, email address, and more. Downloading the app on your mobile device can help boost and promote sales for your new business.
How to download WhatsApp Business on your Android and IOS Devices
You can now download and install WhatsApp Business App on your android and iOS devices by simply following the steps and guidelines which will be provided in this section of the article. Note that; you cannot download or install WhatsApp Business on your PC but you can access its services by using the WhatsApp Web Feature. Below are the steps and guidelines to follow;
Open your Google Play or App Store
Type on the search engine , enter WhatsApp Business App
The app icon will immediately appear on your screen
Click on INSTALL OR GET and the app start downloading on your device
Finally, launch and open the WhatsApp Business
Now that you have successfully downloaded and installed WhatsApp Business App on your android or iOS devices; you will need to verify your Business phone number to create your business profile. Once you have successfully verified your business number or sign up for an account; you can start promoting and marketing your business products and services on the app for free.