What is Pinterest? Pinterest is a social site where you can collect, and share images of anything you find amusing, and discover new ideas, cooking recipes, and home interiors. It allows you to save images. Pinterest offers a wide range of interests for users. If you are interested in home interiors you can search for images related to that subject and discover ideas you never knew existed, you then create a board and name it home interiors and pin images to it you can also save someone else's image.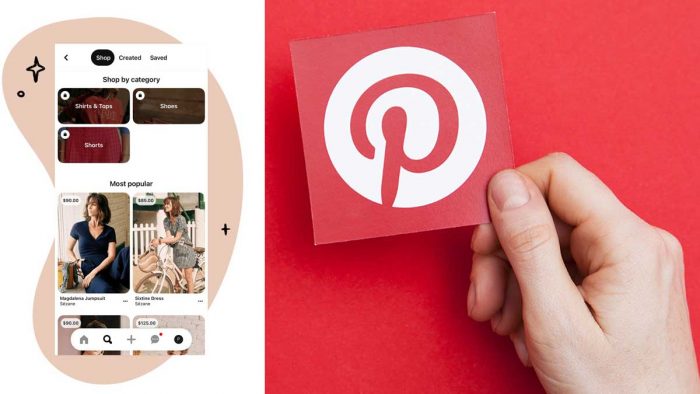 Furthermore, Pinterest is quite different from other social media networking sites. For some platforms, it is meant for communicating like Facebook and others. But Pinterest is best known for discovering and sharing images and ideas. For example, if you need an idea of what best design fit your home, you can discover a whole lot of images on what design best fits your home. Right on the Platform you can explore and discover a new world of inspiration and above all share what you love. Anyone can make use of the platform and it's accessible on an internet-connecting device like iPhone, Android, or tablet.
Why Use Pinterest for Business
Pinterest is one of the biggest social media platforms with over 478 million users monthly, sharing, and seeking to discover ideas. With its large audience, it's best considered a perfect place for starting a business. This is because it boosts the business's exposure to customers as Pinterest often provides information for many users who want to make a purchase.
Users seem to like what they see on the platform and share it with their friends and this could make your pins, seen or most likely go viral. Most people come to Pinterest with the intent to buy and create something and they turn to the platform for ideas. Also, you don't need many followers to see your Pinterest. Due to the fact that people can see your pin including people who don't even follow you. Pins links back to websites which is great for driving traffic and making your product more discoverable.
How To Use Pinterest for Business
To discover new ideas and hobbies that are in your interest, browse and share pins, and interact with other users. You need to open an account first.
You can use Pinterest without opening an account,
Go to the website www.pinterest.com or you can download the app on your device
Select the signup icon.
Input your email address and create a password, input your age, and select continue. Also, you can signup using your Facebook and google accounts.
You will receive a Welcome to the Pinterest notification. Select next to continue.
Choose your gender identity.
Then select a language and choose a country or region.
A page comes up where you will need or ask to select topics that interest you (sport, fashion, interiors ) you can add more. Then select done.
On your home feed, a variety of images are displayed according to your interest, these are called pins.
Click on any images you like and learn more about them. You can also save images by selecting the Save and your image is saved to aboard.
You are asked to create a board when you select Save, name the board, and select create.
Then, you can follow other users to see their pins.
Now that you familiar with Pinterest, saving pins, creating and following pages you are interested in. You can share what you love, find a new hobby, and buy and sell products on the platform.