Do you know that it's more preferable to use Chromebooks than using Mac or Windows PC? Yes, a good Chromebook is a well-recommended device for a basic computing experience. Most people prefer to use Windows PC or Mac than using Chromebook based on its feature and its compatibility. In this article, you can find out the best Chromebook in 2021.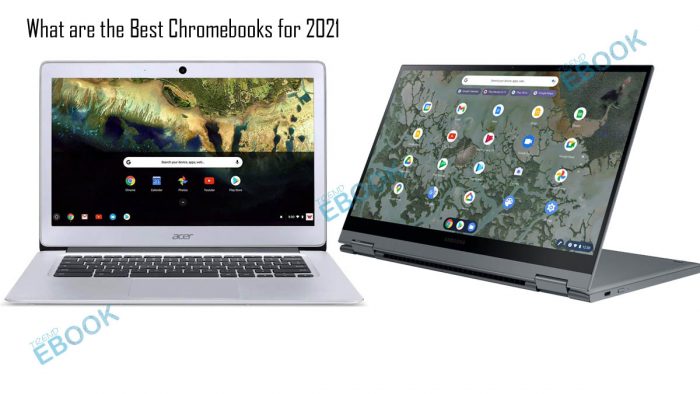 There are so many qualities of a good Chromebook than a traditional Windows or laptop. According to reports, Chromebook operates on Google's web browser-centric chrome thereby providing a moderate experience of using Chromebook than macOS and Windows. The Chromebook is suitable for people to spend most of their time on the web and has no requirement to install Windows or Mac software.
Popular Chromebook laptop includes the following Acer Chromebook, Samsung Chromebook, and also Lenovo Chromebook model. A good Chromebook comes with amazing benefits. However, in this article, we will provide you with the best Chromebook in 2021 which serves different purposes. Here are the following best Chromebook to use:
The Best Chromebook in 2021
Lenovo Chromebook Duet: Best Small Chromebook
The Lenovo Chromebook Duet comes as a 10-inch tablet alongside a detachable keyboard and also a touchpad. It's small and comes with a UBS-C port where you can connect to an external display. The Lenovo Chromebooks are affordable and built with incredible computing experience.
Lenovo Chromebook Flex 5
Lenovo Chromebooks Flex 5 is another affordable Chromebook built with a 13-inch which is better than Duet. It comes with a full HD display and also an excellent computing performance to invest your money in. some of the features includes Intel Core i3-10110U, battery life, 4GB of memory.
HP Chromebook x360 14c
If you're looking for a wider screen, it is suitable you go for HP Chromebook x360 14c. it's 0.75 inches wider than your very own premium 13.3-inch model. The device comes with a two-in-one design which allows you to use the device as a tablet. The only disadvantage of the HP Chromebook x360 14c is that the device is heavy to use as a handheld device.
Asus Chromebook Flip CM5
The Asus Chromebook Flip CM5 is the best Chromebook for gaming. Initially, Chromebooks are not built for gaming, but Asus Chromebook Flip CM5 is a suitable device for gaming. It's able to run cloud gaming that includes services like Xbox Game Pass, Stadia, GeForce Now, and more.
Samsung Galaxy Chromebook 2
It's very rare that you see the second generation of a device to come with just a few features but perform better than the first generation. Samsung Galaxy Chromebook 2 some with a few features but built with a improve feature for better performance.
In addition, others includes Google Pixelbook Go, and Acer Chromebook Spin 713. All the following are rated best Chromebooks in 2021 to go for in terms of gaming and other purposes.