www.waplog.com is one best mobile dating site that has millions of users constantly online. Waplog gives all it users the privilege to meet with other users on the internet. This is a free social media service just like Facebook. But this time you can hook up with real singles all over the world.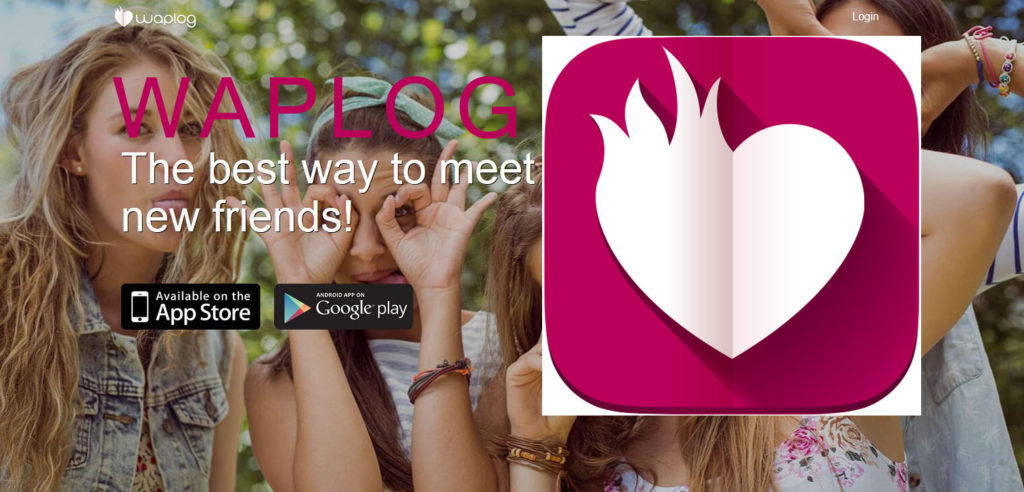 When it comes to Dating site waplog.com is a very unique platform with millions of single waiting to get hooked up. This site is built in such a way that it load up faster on mobile device. Waplog is much more compatible on mobile phone and tablet. This wap site has a unique user interface with easy navigation icon.
On waplog you can easily search for singles near your location and within your age. It is very easy to fine singles either male or female that stays just around you or your area. There is also an option to select language of your choice when it comes to your preferred languages.
Waplog Menu Icons
On waplog there other features that are makes it very interesting and easy to use. This are features that enhances the navigation around waplog.com wap site. They are also refer to as menu and they are basically ten in numbers. User can easily click through them in other to get interesting information or content . This menus are listed below.
Meet New Friends.
Popular Photos.
Suggestions.
Messages.
Favorites.
My Friend Requests.
Visitors.
Notifications.
Likes.
Feedbacks & Suggestions.
This are the basic menu that makes up waplog.com wap site. The entire listed menu plays a very important function on this site.  They are all located at the right side window or click the menu icon if you are using a mobile phone. Let's take a good look at each of them and how user can make use of them.
Waplog Top Menu Features
Meet New Friends. This is a very important icon where new user or exiting user can see list of users who are already members of waplog platform. You can click on the users picture to view full profile of the users. You can add the user as friend, send him or her a message and even like the users profile.
on this page users personal information such.
About.
Wall.
Photos.
Friends.
On the About  tab you can view user information such as Gender, Age, Lives in , Gender, Interested In, Relationship Status, Looking For, Marriage, Height, Eye Color, Hair Color, Education, Favourite Music, Favorite TV Shows, Favorite Movies and Favorite Books.
When you click on wall you can write on the users wall and hit the send it to post the message on her wall just like facebook wall.
You can view all photos uploaded  by the user  when you click on the photo tab. There is also an option to comment on user photo when you click on it. You can write a short message and click the send icon to post it as a comment. Other users can only view this message whenever they click on the users profile.  you can click on the heart sign to like the users photo.
Popular Photos. This is a very unique section that has lot of beatify pictures of singles around the world. This section on waplog only shows photos of popular singles form different country around the world. You can click on the user name in other to view the users profile and other information.
Suggestions. This are Suggested single by waplog.com it's just like a perfect match for you by waploag. You can add like or even send the user a message. You can click on the navigation icon to view another  Suggested user by waplog portal.
There are also some important category on the portal such as Visitors, Messages, My friend Request, Favorites, Notifications and likes.