Being an Uber Driver comes with lots and lots of Benefits. What are these benefits? In this review, we shall be discussing the Uber Driver Benefit. In the meantime, Uber is one of the biggest and leading ride-hailing companies in the world, with more than a million users.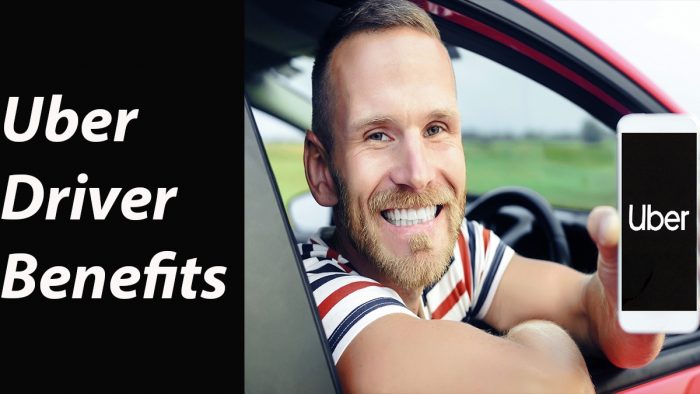 It was first founded in March 2009 in San Francisco, California, the U.S. With more than 26,000 staff and 3 million drivers globally, Uber offers its drivers amazing benefits through the Uber Driver Benefit. The Uber Driver Benefit is a program designed to provide all Uber drivers with benefits such as financial, health, vehicle maintenance, and a lot more. 
In addition, this program is designed to enable drivers to conveniently go about their work as well as meet the demands of customers. As you know, happy workers are efficient and more productive in the course of their duty, but this is not so for sad workers.
However, amazing and top-notch benefits ranging from health and flexible working, exclusive discounts, vehicle maintenance and more can be enjoyed through being a driver with Uber. And you can enjoy these benefits regardless of your country or region.
Uber Driver Benefits
In this section of the article, we will be discussing some of the benefits enjoyed by uber drivers that you can also enjoy if you become one. Here is a short overview of some of the benefits of the program.
Safety and Flexibility
One of the top benefits offered by the company is safety and flexibility. Drivers can enjoy top-notch safety and health care benefits as well as other important protections. Besides, their customers' safety is a top priority, and that is why drivers need to stay safe. In addition, the company encourages flexible working hours to help them manage their work and personal lives. This is also put in place to enable drivers to be more productive in their duties.
Vehicle Maintenance
Uber offers its Drivers with Vehicle Maintenance which can be accessed anytime and any day. Based on the company's website, if you need a new tire or a routine oil change for your vehicle, you can get a 15% discount at Firestone, Maaco, Meineke, and many more. This benefit helps to save you from unplanned costs and expenses thereby enabling you to save up for the future.
Access to Mobile Plans
  Uber also provides its drivers access to mobile plans through the Uber Driver Benefit Program. The company is working with top mobile telecommunication companies such as AT&T, Verizon, and Sprint to enable drivers to save up on monthly bills. You can enjoy this plan with your immediate family.
Exclusive Discounts on and Off Road
The driver stands the chance of enjoying exclusive and extensive discounts on and off-road thereby enabling you to reduce your customer's fee. In addition, you can earn amazing rewards and discounts through the powerful mobile app. With the Uber Driver App, you can track and manage your trends as well as stay informed about your earning opportunities.
You can Drive Almost Anywhere in the World
Uber doesn't limit you to your current location as you can drive in almost every part of the world. For instance, if you decide to change your location as a driver. You can still take your job along with you. Riders can request your services in different cities and countries of the world. This provides you the opportunity of earning extra cash irrespective of your location.
How do I Sign Up for an Uber Driver Account?
To enjoy the benefits that come with being an Uber driver. You first need to sign up for an Uber Driver Account via the official website of the platform. You will, however, need your personal information and details. Such as your first and last name, country, phone number, and more. Also, you will need your driver's license number, vehicle registration number, additional information, and more. Here are the steps and guidelines that need to be followed;
Visit the official Uber Driver website on your web browser.
Click on the signup icon at the top of the homepage.
Tap on creating a Driver account.
Enter your first and last name and active email address.
Create a strong password you can remember.
Enter your mobile number, country, and city.
You can enter an invite code if you have any.
Lastly, click on Next and follow the on-screen instructions. Note; make sure to enter the correct information and details while signing up for an Uber Driver Account.
Uber Driver Account Login
Drivers who already have an account with Uber can log in to their account anytime and any day. To sign in to your account, you will need the email address or phone number connected to your account and password. Here are the steps and guidelines to follow;
Visit the official Uber Driver Login Page.
Enter the email address or mobile number connected to your account.
Also, enter your accurate login password.
Then, tap on Login to complete the process.
Your Uber Driver Account login information will be verified and if accurate, you will be granted access to your account immediately.