Do you reside in the US and have the least idea about what the U.S Bank ReliaCard is all about? Not to worry, every detail about U.S Bank ReliaCard will be discussed. The ReliaCrad is a rechargeable prepaid debit card issued by the U.S Bank. The ReliaCard has an electronic option for receiving your government agency payments. It is not a credit card but works in terms of other debit cards.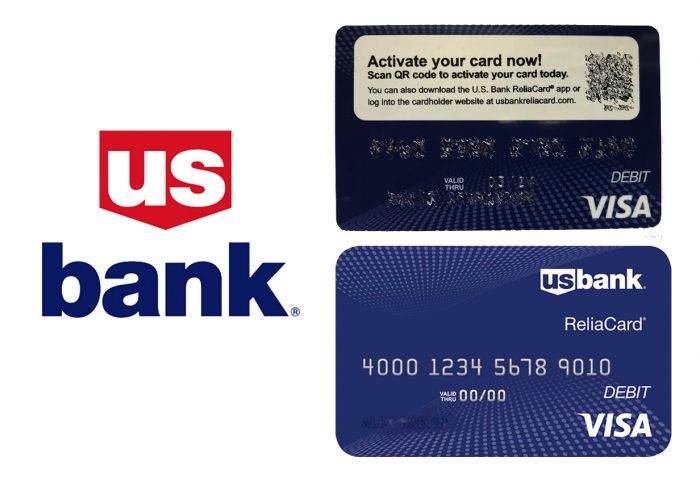 Once funds are deposited into the card account, you can simply use it to make purchases anywhere debit cards are being accepted. The card may be used for online transactions, to pay bills, and phone and mail order purchases. The card can also be used to withdraw cash at ATMs, banks, or credit unions or by getting cash back with purchases at participating merchants. The amounts of purchases, bill payments, or cash withdrawals are automatically deducted from the available balance on the Reliacard.
How to Get the U.S Bank ReliaCard?
If you are eligible, your first payment will be issued approximately four weeks after you apply for benefits. It takes about 10 working business days after your first payment to U.S Bank has been made to receive the ReliaCard by mail. After the first payment, you should receive payment on your ReliaCard account within two business days after your process payment requests have been made. The card must be activated within 12 months of your
What are the Advantages?
Why should you have the U.S Bank ReliaCard? Apart from using it to make payments both offline and online, there are some other benefits of having the U.S Bank ReliaCard. Here are they;
It is fast and reliable, your money is automatically deposited into your card account
Also, it saves time by giving you easy and quick access to your funds without waiting in queues to cash or deposit a check.
It is secure and safe.  You don't need to be carrying a huge amount of cash.
It saves you from charges and fees made by other card dealers.
You get to keep track of all you're spending through your account information with a 24hrs customer service day.
Your funds are insured by FDIC and protected by Visa Zero liability.
Also, It gives you an extensive benefit of allowing you to enjoy the prestige and purchase protection given to Visa® branded cardholders, without a credit check.
How Much Does the U.S Bank ReliaCard cost?
Applying and owning a U.S Bank ReliaCArd is absolutely free. Although, some charges may apply for certain transactions made. For example:
Purchases (both PIN and Signature): free
Out of network: 1 free per month, $1.75 thereafter.
Alert messages: free
Card replacements: for standard cards, it's free. For expedited cards $15.00
Teller cash withdrawer: free
Making cash withdrawals and balance inquiries from U.S bank ATM, Money Pass ATM, and Allpoint ATM, it is absolutely free. But for other ATMs it will cost you a charge of $1.75
You can also make use of the U.S bank ReliaCard App, this gives you access to all your transactions and helps you store them on your phone.