There are so many people that do not understand what a Twitter handle means and it is nothing to be worried or shy about that because I too don't understand it at first. So, on this guide, I will be telling you what this means – Twitter Handle and how you can get one if you do not have. The simply means the user ID name for a person's profile on Twitter. In other words, twitter handle means a person's username on Twitter. You can find a friend on Twitter with their Twitter handle for example; my twitter handle is @WPerekpo. If you do not have a twitter handle, you can simply create one using the mobile app or website.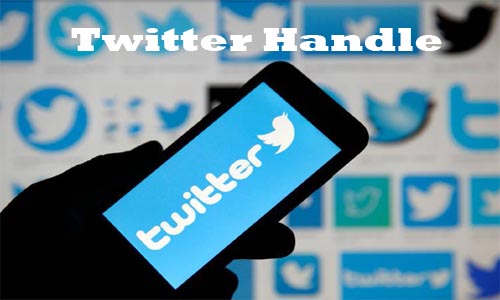 Twitter
The Twitter is simply just online news and social networking service or platform, in which users can sign up for a Twitter account, post and also chat or interact with messages known as tweets. It is free to use and registered users can post, retweet tweets, like. You can use twitter as a visitor but won't be able to post, like or retweet, they can only read them. You can use the official website for twitter or download the mobile app for mobile phones.
The twitter app is free to download on the App Store of the device that you are using and you can sign up for a twitter handle for free.
CHECK THIS OUT: Twitter Ads Guidelines – Twitter Ads Support
How to Get Twitter App
Twitter is compatible with any device range including the IOS and Android devices and you can get the app for free from the Google Play Store or App Store. Follow the steps below to download the app;
Open the App Store on your device.
Use the search field on the page and type in Twitter.
Now from the search results, just tap on the first result.
Tap on the green Install button.
The Twitter mobile app would be downloaded to your mobile device providing you have a good data connection from your network providers.
Twitter Account – Twitter Handle
Creating a twitter account is very simple, fast and free. When you create an account, the username of the account becomes your Twitter handle and it can be used to log in any time. Follow the simple instructions below;
If you have the mobile app installed on your device, launch it or access your browser and go to www.twitter.com
Type in the name (Nickname) you want to use, email address or phone number and hit on "Next".
Customize your experience on Twitter to the way you want it to be and hit on "Next".
Hit on Sign Up to register.
After that a verify mail or text would be sent you.
Verify the profile and then create a strong but simple password for the account.
The account would be created.
Twitter Login – Twitter Handle
If you already have a Twitter handle, you can simply into the account via the mobile app or the official website. Follow the instructions below to login;
Open the app or access your browser and go to www.twitter.com
Type in your user name or email address and password.
Hit on login.
The account would be logged in on the device if the details are followed correctly.