Do you know about the twitter ads? Well, I guess not. The twitter ads are adverts on the twitter platform, for users on twitter to get notified about a product, website or business. It is a feature that allows you as a twitter user to showcase your business or whatever on Twitter. With this feature, you can get a lot of customers or visitors to your website. It is very profitable and also very efficient, works very fast. Now I will tell you what the twitter ad cost on the twitter platform, for you to know how much it cost to advertise on twitter.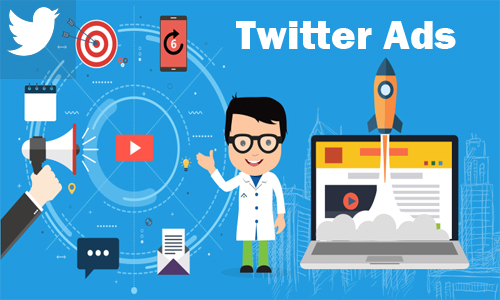 Twitter Ads Cost
Now your bid and budget in twitter come into play when controlling spend in your ad campaign, the twitter ads is an auction-based system. Your budget and bid determine the price of your campaign, twitter offers three types of ads which are; promoted tweets, promoted accounts and promoted trends. Now the first two cost between 0.50 – 4.00 dollars engagement, and promoted trends cost you 200,000 dollars per day. But before you can create an ad on twitter you need to be a twitter user.
CHECK THIS OUT: Twitter Analytics – Twitter Analytics Free Tool
How to Create Twitter Account
If you want to create a twitter account, then read the steps below;
Go to the website.
Then click the sign-up button.
Now enter your names, your email address, also your password.
Also, your username, when you have completed the form, click "create my account".
Then click "next".
Now you will be asked to follow 3 people with some selections of people given.
Then you will be asked to confirm your email, so a link will be sent to your email.
Check your email and click the link, then your account has been fully set up.
This is how you can create a twitter account.
How to Create Twitter Ad
Like I said earlier to create a Twitter ad is very easy and simple. Now just follow the steps below and you will simply create a twitter ad;
Log in to your Twitter account.
Then click the three dots or "more" icon.
Now you will see options displayed, click twitter ads.
Another page will appear, now select your country and time zone.
After that click "let's go".
Choose your campaign objectives.
After choosing, fill in your ad campaign details.
Now create an ad group within your campaign.
After that select your target audience for each ad group.
When you are done, select the creative you would like to run with each ad group.
You can now review and then launch your campaign.
You have successfully created a twitter ad.