TrustWave is a security service provider focused on threat detection and response. They offer a comprehensive portfolio of managed security services, consulting and professional services. They help businesses fight cyber-crime, protect data and reduce security risk. TrustWave enables businesses to manage their information security and compliance programs. All these are designed to meet the unique demands of businesses. However, we are all aware that cyber security threats know no boundaries, it makes every organization in the world a potential target. Every sector faces unique challenges that influences how customers should secure their business. TrustWave company finds the right mix of protection your customer needs to properly defend against the threats at large.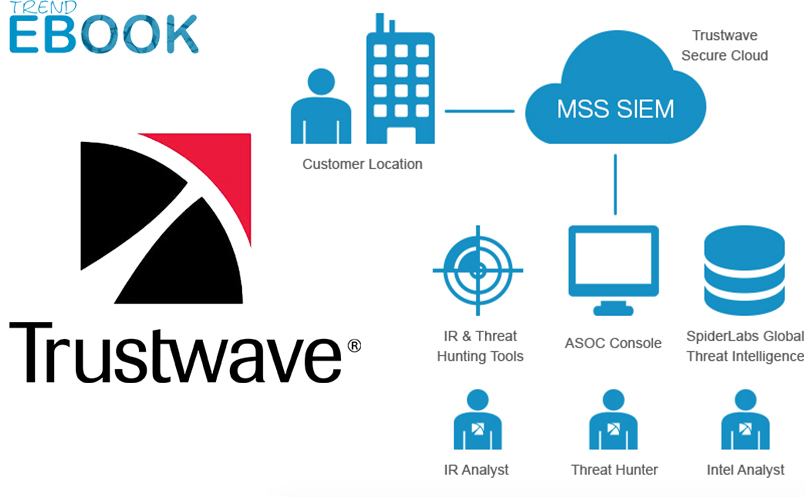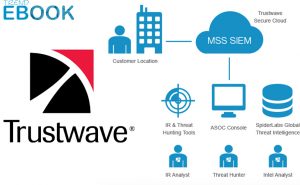 TrustWave company delivers automated, sustainable and cost-effective data protection and threat intelligence. This is realized through their cloud-based Trust keeper platform. This is a path that leads to a powerful suite of security service necessary to keep applications, data, infrastructure, and user's safety. As well as helping organizations achieve regulatory compliance. TrustWave security gathers informs product development and puts your customer in possession of the most relevant and real-time information. TrustWave company has performed hundreds of security breach investigations and thousands of ethical hacking projects over the last few years. That is why most enterprises make use of it, than any other ten service providers combined together.
TrustWave Security Solutions for Business
You should trust Trustwave when it comes to fraud protection for your business.  A wide range of companies rely on it. Currently, millions of businesses do make use Trustwave's, 'Trustkeeper' compliance and security platform. Below are some security solutions which Trustwave company offers to businesses.
PCI compliance: Business that do accepts credit cards must have too be PCI compliant. This regulation has become mandatory for Level 4 businesses. However small business owners are finding it difficult to abide to this regulation. Though it is a confusing situation for many business people but TrustWave offers services for business of every size whether small or big. They are here to cover all compliance related issue.
Payment services: Payment services which are vulnerable to fraud from various angles. Cyber security professionals have developed a method of protecting information. However, crime syndicates keep working to breach online security and steal data, these syndicate operate on a business plan and this plan consists of finding the least expensive and easiest way to obtain high payment information. However, the TrustWave is working to monitor and protect every step in the payment chain.
Furthermore, small businesses are soft target for hackers, this is because they do not have an experienced security protection. You would agree with me that cybercrimes occur at businesses fewer than 100 employees. However, note that PCI compliance is a set of rules the security of credit card transaction, it provides businesses that accept credit cards with guidelines and a framework to protect cardholder data.
What Set of People Do TrustWave Provide with Security Service?
TrustWave provides services to all types of industries, from local restaurants to international corporations. However, it is noted that individual industries always face challenges and compliance issues. TrustWave provides payment services to all type of entities but it offers specialized security for the following.
Government.
Health care.
Hotels.
Education.
Restaurants.
Retailers.
Financial services.
In addition, choosing the right provider for security and compliance is one of the most important decisions your business can make, one mistake can ruin your company. And besides TrustWave is a global network and has a good reputation. Hope this article was helpful.