The Fabelmans is an upcoming and anticipating movie that you do not want to miss. The movie was written and produced by Spielberg and Tony Kushner. Furthermore, the film was also directed by Steven Spielberg. So, the movie The Fabelmans is a 2022 American film that starred a lot of casts that placed their roles in the movie well. Moreover, the Fabelmans is said to be a semi-autobiographical story. Now, if you are looking for something to look forward to, wait for this amazing movie.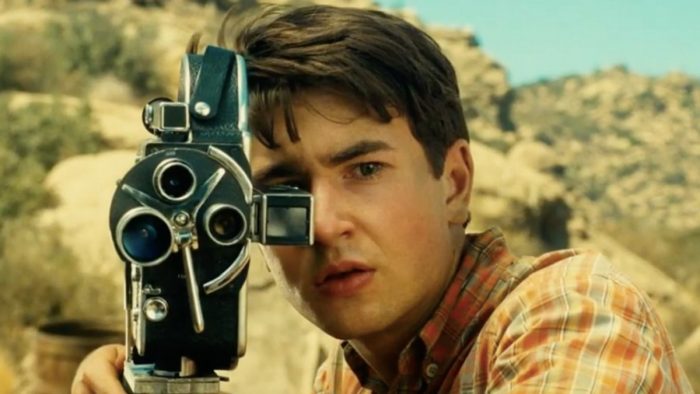 In addition, The Fabelmans is expected to be released on November 11, 2022, in theaters in New York City and Los Angeles. But the movie will also be released throughout the United States on November 23, 2022. The Fabelmans is also a coming-of-age story so, you can sit back as your friends. However, The Fabelmans is rated PG-13 because it contains some thematic elements, drug use, strong language, and brief violence. So, viewers' discretion especially for kids is advised.
What Is The Movie About?
The movie The Fabelmans is about Young Sammy Fabelman. He began to fall in love and find interest in movies. However, this was after the father and mother took him to see "The Greatest Show On Earth" using a camera.
So, after, he begins to make films and movies at his home and is supported by his mother to pursue his dreams of being a director. The movie is also very emotional as well. It also reveals how he become where he is today even with the ups and downs of life.
The Fabelmans Casts
There are tons of people that are behind the characters that are played in the movie The Fabelmans. Moreover, you may be familiar with some of them because you may have seen movies that they also acted as well. But below are the casts of the Fabelmans:
Gabriel LaBelle as Sammy Fabelman.
Michelle Williams as Sammy's Mother.
Julia Butters as Anne Fabelman.
Paul Dano as Sammy's Father.
Seth Rogen as Benny.
Judd Hirsch as Boris Schildkraut.
David Lynch as John Ford.
Lane Factor as Dean.
Robin Bartlett as Tina Schildkraut.
Chloe East as Monica Sherwood.
Sam Rechner as Logan Hall.
Oakes Fegley as Chad Thomas.
Birdie Borria as Young Reggie Fabelman.
Isabelle Kusman as Claudia Denning.
Cooper Dodson as Turkey.
Jeannie Berlin as Haddash Fabelman.
Chandler Lovelle as Renee.
Gustavo Escobar as Sal.
Nicholas Cantu as Hark.
Jeannie Berlin as Haddash Fabelman.
Sam Rechner as Logan Hall.
Sophie Kopera as Lisa Fabelman.
Alina Brace as Young Natalie Fabelman.
Stephen Smith as Angelo.
Crystal as Bennie the Monkey.
Greg Grunberg as Bernie Fein.
Connor Trinneer as Phil Newhart.
Jan Hoag as Nona.
James Urbaniak as Grand View High School Principal.
Gabriel Bateman as Roger.
Is The Fabelmans Based On A True Story?
Yes, The Fabelmans is based on a true story. Moreover, it is also recognized as a semi-autobiographical story centered and focused on Spielberg's adolescence and teen years of working towards being a director.
So, his story is portrayed through the fictional Sammy Fabelman who will be indirectly telling us the story of Steven Spielberg.
Is There A The Fabelmans Trailer?
Yes, The Fabelmans is available in a trailer. So, with the trailer, you can figure out what is so anticipating about the movie and also find out if it is worth waiting for. Therefore, go on to YouTube.com to watch the trailer of this movie.
The Fabelmans Release Date
The Fabelmans is expected to be available and ready to stream on November 23, 2022, in the United States of America. But you can also go to the theater or cinema to watch this movie on November 11, 2022.
What Is The Fabelmans Running Time?
The running time of the movie The Fabelmans is exactly 151 minutes which is approximately 9,060 seconds of drama and romance.
Where To Watch The Fabelmans
Different online platforms allow users and audiences to stream and watch all of their favorite movies. Upcoming movies are also no exception. So, if you want to stream The Fabelmans, here are some of the platforms where you can see it:
But if you are making use of Netflix, HBO Max, Hulu, or Amazon Prime, the movie will not be available on these platforms. But you can still check it on in the theaters as well.
Reviews
This anticipated movie has got a lot of reviews from audiences. On Rotten Tomatoes, it has 85% Metacritic, and 94% rotten tomatoes. It is also rated 8.3/10 on IMDb. What's more, it has a lot of good ratings online and votes from people around and across the world.
So, check out The Fabelmans on YouTube and watch its trailer. And trust me, you will want to watch the movie.