Do you want to make your pictures beautiful? If you are not okay with basic photo editing software, Snapseed is the best application you can try. Snapseed is an app made for photography enthusiasts who want to recreate imposing images and are detail-oriented.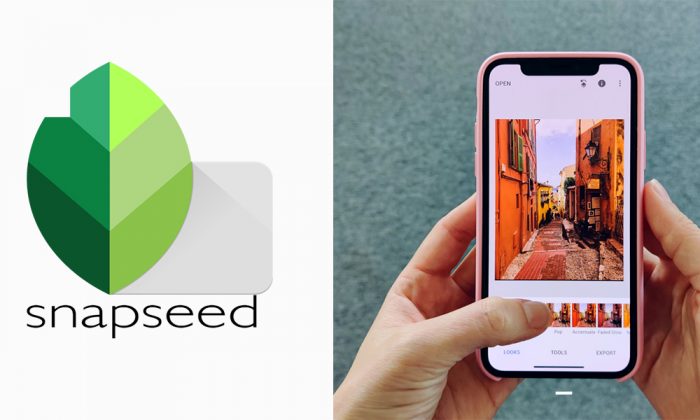 Whether you need color contrast, masking, filters, and more, this tool has amazing features you may miss in other editing tools. Meanwhile, Snapseed is a Google acquisition gotten to build up Google's picture Capabilities. Now, it's a Google application with incredible photo editing filters you can use on your mobile, tablet, and Windows devices.
Furthermore, this Google-owned photography editing software has tools that only exist in expensive editing software. What is special about is that it is free to use and you don't need to pay money to edit your pictures. Also, Snapseed editing software does not consume much space on your device.
Generally, Snapseed is a one-touch application editing app. That is very easy to use and offers professional editing tools and features. You don't need to juggle over to find this app; it is readily available to download on Google Play and the Apple app store.
Snapseed App Features
Just like I have mentioned above, this editing application has lots of amazing features. It offers good features you can expect from premium image editing software. And In this section of the article, we will look into more technical aspects of the app. Check out the below;
Available in 40+ languages
Save edited and enhanced images at a very high quality
Over 29 tools and filters
Turn images into a predefined look
Apply changes to a section of the picture
Healing brush
Vignette
Glamour glow filers
Grunge and lighting effects
Creative photo frames
Snapseed was designed with many users in mind. It has everything that allows you to easily edit and transform pictures into a professional-level image.
How to Download the Snapseed Photo Editing App on Mobile
Snapseed app is easy to download on your IOS and Android devices. The app is free to download from Google Play and the IOS app store. As long as you have a good internet connection, you will be done in a few seconds. Below are the guidelines to follow to download
Download Snapseed on Android
Go to the Google Play store on your Android phone
In the search field, enter Snapseed and search
Click on the app among the search result options
Now, Click on Install
Download Snapseed on IOS/iPhone
Go to the Apple App store, and then search for the Snapseed app.
Once you find it, click on it
Tap ''Get''
Now, follow the instruction shown on your screen to complete the download process
Wait for a few minutes to install the app on your device. Once the app is installed, you can now open it and use it to edit your photos.
How to Use Snapseed
Snapseed is a free editing software and you don't need to pay a dime to edit your pictures. Once you have downloaded the mobile app, it is very easy to make use of it. As a first-time user, below are the instructions you need to follow to make use of the app.
For the first time, it will request access to your pictures.
After that, you will be asked to select a picture.
Otherwise, you can go for the option for a tutorial that is at the top of the screen.
Once you have chosen the picture, it will open a screen with different options at the bottom such as tools, looks, and export.
The first option consists of the preset ''editing themes.'' These will change your pictures automatically, just like Instagram filters.
The tools selection has all the things like Noir, crop glamour glow, and more. The settings will help you get just what you want from your images.
Editing and brushing up on your pictures become very easy by using the settings. The only downside is there are lots of options crammed into just one tab.
In addition, remember to save or export the file. You can either export it as JPG, save it to your phone, or just share it directly to your social media. Just so you know there are no differences between the Android and IOS versions. So, using the application on any of the devices should be the same.
Snapseed Alternatives
On the Google Play store and Apple app store, there are some free editing apps like Snapseed. If you want tools with other features not available on this app, you can check out some other ones. Here are some alternatives you should check out
Adobe's Lightroom
Photoshop
VSCO
Simple Gallery
Camera Roll
Litrato
The above photo editing tools are a bit similar to Snapseed. You can easily download them for free on Google Play and the Apple app store.
Frequently Asked Questions
Is it Free?
One of the best things about the Snapseed app is that it is the first free image editor. You can make use of the app on your Android, iOS, and tablet devices. As the application is free, you can give it a try and know its worth. Although the app is free, it has exclusive features for quality editing that you can get from any image editing software.
Is There Snapseed For PC
The answer is No. Snapseed doesn't have a PC app. But if you want to use the image editing app, you can download it on your mobile device using the above-listed download steps.
Is Snapseed Available Online?
 Note, that the editing tool is only available as an application. It does not have a website on the internet. To make use of it to edit your pictures, you need to download the app on your Android or IOS mobile devices. If you see any website claiming to be Snapseed, just know that it is fake.