Living smartly starts with a Smart Windows. But what if I told you that there is a way to also live a healthy life with these Smart Windows? Calm down because I am just getting started with this. To find out more, keep reading. These are very similar to regular windows. However, the only difference between the both of them is that smart windows help to improve and boost productivity as well as human health and wellness.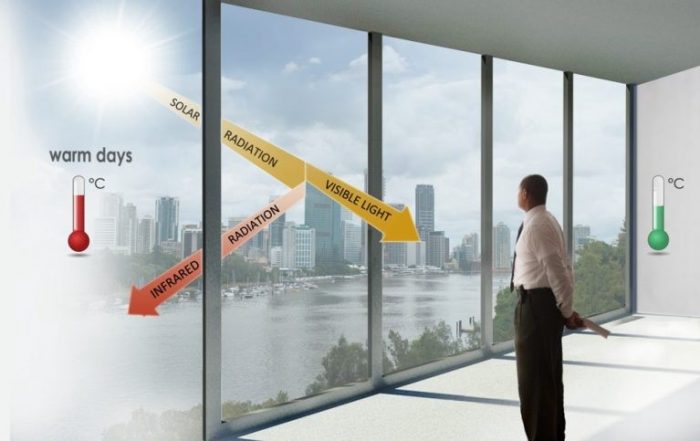 Moreover, it skyrockets asset values and saves energy. These are smart glass technologies.  Furthermore, they are also responsible for altering the amount and intensity of light that passes through transparent objects. So, these objects will then appear to be translucent, opaque, or transparent. smart windows are also known as Smart Glass. They are light-controlling glass, smart privacy glass, and switchable glass. 
What Do Smart Windows Do?
Smart windows are used commonly in automotive, architectural, product, and interior designing industries. These windows are used to reduce and change the amount of light that passes through transparent materials.
So, as they pass through these materials, they will either show as opaque, translucent, or transparent. Plus, you still get access to all the natural lights and enjoy the wonderful view. If you are planning to build a house, you can make plans to put this amazing electric switchable glass.
How Does Work?
Before you can use smart windows, you need to understand how it works. So, they are a technology that enables users to control and manage multiple forms of lights with the use of electricity.
Furthermore, the glass can change from transparent to opaque. This process will enable strong light control. Therefore, you will be able to change and control the light from IR to Visible, to UV, and many more.
Types Of Smart Windows
There are 6 types of smart windows. Equally important, these windows have and serve their purpose in different ways. They are:
Micro-Blind Smart Glass.
Electrochromic Glass.
Thermochromic Glass.
Photochromic Window Tint.
Polymer-Dispersed Liquid-Crystal Glass.
Suspended-Particle Glass.
Micro-Blind Smart Glass
This type of smart window is a thin and rolled blind made of metal. You can operate this window with the use of electricity. But these Micro-Blind Smart Glass are rolled up when there is no voltage. However, light can still make its way to your home.
This window is a perfect option if you want privacy. Plus, you can flatten, unroll, and roll the blinds to block or let in lights.
Electrochromic Glass
This type of glass window makes use of electricity. Furthermore, the electrochromic glass also allows you to control and regulate the amount of light and heat passing through and coming in through your windows.
Moreso, the use of electrochromic glass, requires a small amount of electricity, and its glass will become tinted in a short amount of time.
Thermochromic Glass
Thermochromic glass is very similar to photochromic glass. The difference is that for thermochromic glass, the tint will show when it reacts with external elements. For instance, heat. So, as the temperature of this element rises, the thermochromic filter will be activated and the tint will become visible in a few minutes.
Photochromic Window Tint
Photochromic window tint is also known as smart window film or transitional film. This window can be altered by UV rays when exposed. However, the photochromic window tint gives a darker shade during the day and it will appear transparent at night.
Polymer-Dispersed Liquid-Crystal Glass
Polymer-Dispersed Liquid-Crystal Glass is commonly used in office environments, hospitals, and bathrooms. This type of window decreases the outside light. In other words, the glass hardens due to the dissolved liquid crystals. Therefore, they have a milky appearance.
Suspended-Particle Glass
When you apply voltage to this type of glass, the particles in the suspended-particle glass will suspend in the liquid. However, when you remove electricity, they will be organized randomly. So, it is absorbing and blocks light.
Smart Windows Price
Unlike the price of a regular glass which begins from $10 to $15 per square foot. But, the price of the smart windows is between the range of $50 and $150 per square foot.
How Long Do Smart Windows Last?
After you have purchased it, they should last for at least 20 to 30 years. Moreover, it also takes 10 to 20 years for their smart film product. Plus, it is tempered abs laminated so, you can say that it is made of high-quality products.
Smart Windows App
The manufacturers of this technology have made things a lot more convenient for users. So, with the smart windows app, you can open up your windows anytime you want. However, if you want to make use of this app, you need to purchase the window opener device.
App Download
Below is the easiest way to get this mobile app on any of your mobile devices:
On Android:
Connect to the internet.
Open your Google Play Store.
Search for Smart Windows App.
Once the search is complete, tap on the app to expand it.
Then, click Install.
Once you have successfully downloaded the app, then you can set it up to start making use of it.
On iOS:
Connect to the internet.
Visit the Apple Store.
Enter the word Smart Windows App.
Click on Get and then hit the Install button to get the app available on your iOS device. Plus, you can make use of anyone of your choice.
Why Should I Use Smart Windows?
Smart Windows is perfect for your home. This technology also has a lot of benefits and you can enjoy this after you have installed it. One of the reasons why you should get and use it is that it is energy efficient.
Moreover, it provides you with a lot of privacy and security. Plus, it is convenient so you do not need to perform window treatments.
Smart Windows For Homes
If you are interested in purchasing smart windows for your homes or business place, then be able to access more information that can guide you all the way. Check out these steps:
Once you visit their official website, you will be able to learn more about them, get the right glass and install it when you are ready to have it in your home or office.
Smart Windows And Doors
Apart from windows, there are also smart doors. These doors give you the highest sense of security. Furthermore, it secures and protects your entrance. Moreover, Smart Doors are available in different shapes and sizes. Plus, you can choose any design of your choice.
So, as a homeowner or if you want to build a house, making use of smart windows and doors is not a bad idea. And once you use it, you will not be disappointed.
Smart Windows Open/Close
To open or close your smart windows, you can achieve this process with the Smart Window Opener Electric Motor Automatic close/open casement. You can also make use of its mobile app.
And lastly, you can carry out this process with a little help from Wi-Fi Alexa Google Home RF remote control.
Customer Service
Instead of chatting another way for you to get in touch with smart windows is through their customer service. So, to do this, you need to visit their official website and scroll to the bottom to find the contact option. Once you do, you will be able to access their customer service.
Or, by visiting its official website, all you have to do is to click on the telephone icon and you will find full details on their email address or phone number.
Smart Windows Reviews
There are a lot of things to read about it. Furthermore, all of these reviews are positive and they will motivate you to get your own. The smart windows have 4.5 out of 5-star ratings.
Testimonies also say that the glass makes their room warmer and nice. This means that it is perfect for you and your family.