What are similar sites like Coomeet? We all know that relationships can be complicated and require hard work which is why most people prefer to go for dating apps and sites where you can interact with people in different ways. It is quite difficult to meet new people because of how our plans get in the way which is why dating apps make it easy to meet people even from the comforts of your home. In this article, I will tell you about a dating site called Coomeet.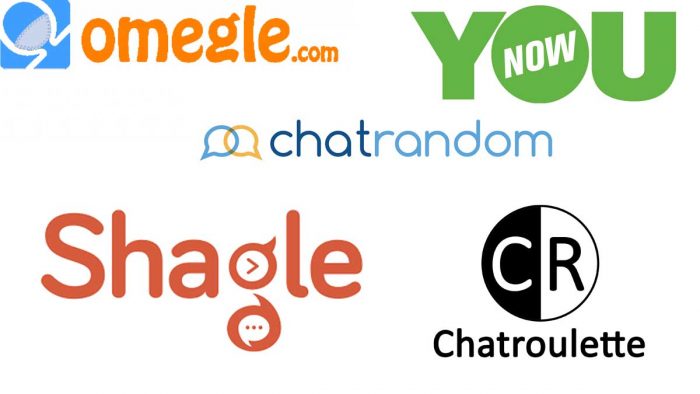 This is a new adult site for dating. It's all about video dating that connects you with ladies from everywhere in the world. Coomeet is one of the most popular English video chats. Unlike other dating sites where you find more men than women, Coomeet has over 10,000,000 ladies from all over. It is considered one of the most random chat dating sites. You can connect using your Facebook or Google account. Or you can go to the official website to register. A list of subscriptions will be listed for you, choose the one that you can afford. There are a lot of alternatives to choose from if you don't like Coomeet.
Sites like Coomeet
If you aren't interested in Coomeet, or you find the payment a little above your subscriptions below is a list of other sites like Coomeet:
Omegle
This is a website where you chat anonymously with strangers from all around the world. You don't need to register to use this site. It pairs you with random users identified as 'You' and 'Strangers' to chat online through text or video. You can add your interest and Omegle will pair you with a user whom you share similar interests with. Chats are anonymous unless the user identifies their selves. It is completely free and there is no need to sign up to use this site.
Users have two options for video chat: monitored chats and unmonitored. In the monitored conversations, a moderator filters out explicit content to protect the user from exposure to vulgarity. Users can enter spy mode in Omegle. Spy mode allows the user to discuss with another person a question asked by a stranger. Users can't give out their personal information in the chat, there are only allowed to use nicknames.
ChatRandom
It is a video chatting site that pairs random strangers from around the globe. It makes use of a webcam and texts to bring users together without having an algorithm to do that. Also, It was launched in 2011. It replaces the old-fashioned way of meeting people only that it is virtual. A free site to use if you are interested in meeting people. Chatrandom has chat rooms that accommodate all sexuality from all over the world. It comes in 20 different languages, making it conducive for all ethnic groups and races. If interested in meeting a specific gender, make use of the gender add-on filter feature to achieve this. Users can choose their mode of communication either by text or via video chat and who they choose to chat with.
Shagle
However, Shagle is a unique adult chat zone where you can connect with people around the globe through live video chat. It has users from 70 countries. Shagle meets the user's needs. it has language translation to solve the issue of the language barrier. Users may choose to hide their faces. Anyone with strong internet access can connect to the website and become a member. It also features a free textual interaction service. It has an interesting feature where members can send online gifts but this is available to people who subscribe to the premium service.
Chatroulette
In the meantime, it is a website that connects you and your webcam to someone else around the world. Users communicate with random strangers on this site. Created by 17-years-old Russian students in 2009. The site is very easy to use. It contains two video boxes and a sidebar for optional text chat. A user randomly connects to another participant when he enters the site. If you aren't satisfied with another user you are chatting with. You can simply move on to a new one by selecting the "next" option on the site.
YouNow
However, it is a free website that allows you to stream live broadcasts with people you can also chat with. On YouNow you can make a live video and watch channels produced by others. Watch hundreds of videos without signing in. most users are under 24, they perform music or dance. The audience can see the broadcast and live chat with them. Broadcasts groups by hashtags. Also, the longer users broadcast live, the greater their chances of earning like and fans. More than 100 million people subscribe to YouNow and 50,000 hours of live video every day. Meet random people online and start a conversation.