Does Shopify have an app store or how can I access the Shopify app store? First of all, the Shopify app is different from the app store. The Shopify app serves as an e-commerce mobile app where you can continue managing and controlling your business outside the use of the website. the Shopify app provides an easy and convenient way where you can run your business at your own convenience. With the app, it doesn't want the number of Shopify stores you manage, you can easily manage them all on the app.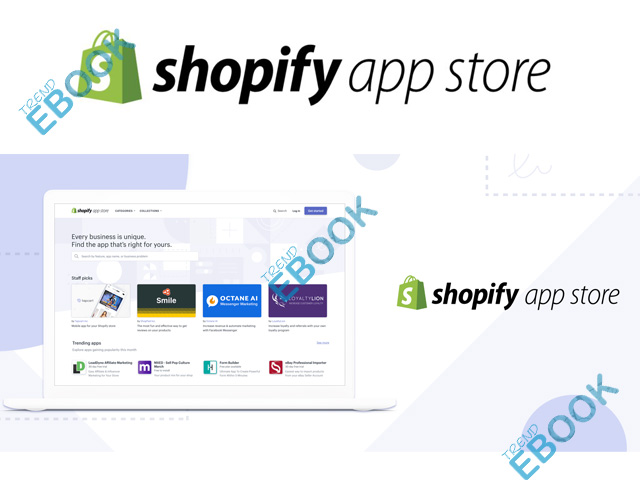 On the other hand, the Shopify app store has the same functionality as other app stores that include Google Play and iOS App Store but more of an e-commerce app marketplace. In other words, the Shopify app store is an eCommerce app marketplace where you can find thousands of apps that suit your marketing campaign. The App Store is only accessible via the website where you can find our marketing app to use, and not as a standalone app. All the apps found on the app store are apps dedicated for you to use to help build, manage and grow your store on the platform. Some of which Shopify Email, Offset, Oberlo, Jebbit, and more.
Best Recommended Apps for your eCommerce Store
Just like I stated earlier there are over thousands of applications to download from the app store. Plus, these apps are dedicated to help increase the productivity of your sale on the store. Some of which includes the following:
Obelro
Offset
BetterReplay
Cart Shipping Calculator Pro
Katana
ModeMagic Badges: Boost Sales
Peel: Ecommerce Analytics
Easyship
Promo.com
Shopify Local Delivery
Change Commerce, and lots more.
These are some of the reputable app in which you can use to boost your sales and other things you need to improve your store. Accessing and downloading apps from the Shopify App store is quite simple with the help of the following guide below.
How to Access Shopify App Store
Accessing and downloading apps from the app store is very easy. The Shopify app store website has a different feature that includes Categories and Collections. There you can see different apps on different categories and collections. Use the following guide to access apps from the app store.
Go to the Shopify App Store website.
Use the search engine or the feature to search for apps.
Select the app.
Click Add App.
Then login to your Shopify store account.
Afterward, you can follow the instruction to integrate apps on your Shopify store. Keep in mind, some of the apps are free and others required you to pay before you can be able to make use of apps on your Shopify store.