Are you a Samsung mobile device user and then trying to process your Samsung cloud sign in? Samsung cloud is a storage service that grants you free and enough storage space to keep your documents and files. The essence of Samsung cloud is however to recover any lost data on your mobile device which you must have backed up with Samsung cloud. But how do you retrieve this file or document from the Samsung cloud without first processing the Samsung cloud sign in? Samsung cloud login allows you to backup, synchronize and also retrieve important documents after being mistakenly deleted.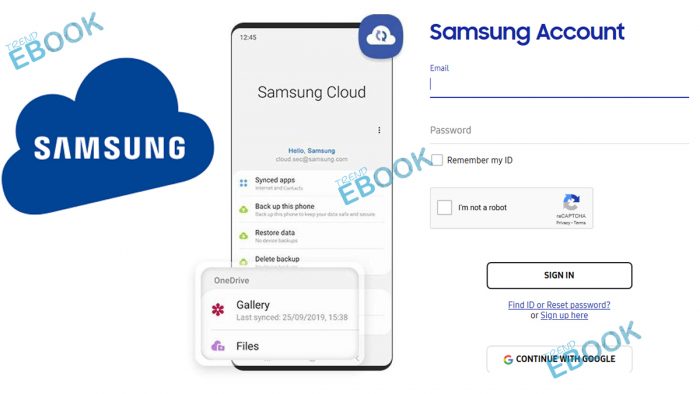 Furthermore, Samsung cloud sign in might be difficult when using your mobile device while trying to check already backed up files. But it appears to be very easy when trying to back up files on your mobile device. Although, Samsung has announced that very soon the Samsung cloud would no longer function. Therefore, for all your backed-up files, it is, however, advisable to download them to your device because on the due date, every file that you must have saved or backed up on the Samsung cloud would be deleted and the Samsung cloud might eventually become inaccessible. But do not worry about your files as all you need to know would be explained here for you in this article.
How to Back up Your Files on Samsung Cloud
As a new Samsung user or probably an old user but have never come across Samsung cloud. Maybe because you do not always have the time to use your mobile device. Therefore, trying to back up your files on it might be tasking. Here are steps by which you can back up your data and files on the Samsung cloud below;
Open your Samsung settings.
Locate and click on "cloud & accounts".
Click on Samsung cloud.
Tap on the three dots arranged vertically.
Choose settings.
Select which you want (sync using Wi-Fi only or Sync and Sync and auto backup).
The Sync and auto-backup would help you back up your files automatically without you having to revisit the platform or page again except you want to restore a file you have lost back to your device. While sync using Wi-Fi only would only work when you are connected to a Wi-Fi network.
How to Sign in to Samsung Cloud
Logging in to the Samsung cloud is mostly done with a pc device. This is because it could be very difficult to log in on your mobile device. The Sign in enables you to be able to restore files, free up space on your cloud, and also check up backed-up files. But to log in, it has to be done online. Here are steps by which you can log in to your cloud drive;
If you do not have an account, it is better you sign up for one first before you process the sign in which is very important to check up your and download files. Especially now that the Samsung cloud would no longer function again very soon and all files would be deleted.