There are lots of annoying features on Windows 10 that required to be disabled. Most especially is the notification setting. Notification on Windows can be very annoyed especially when you're getting notifications from platforms you don't know about. In the article, we will mention some of the features and settings to be disabled from Windows 10 settings.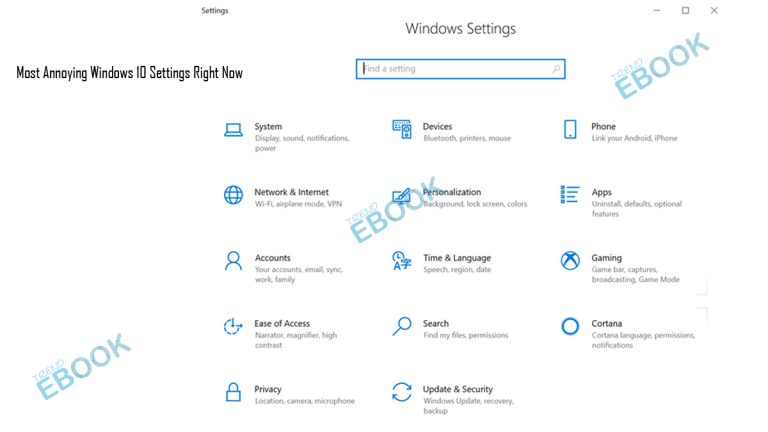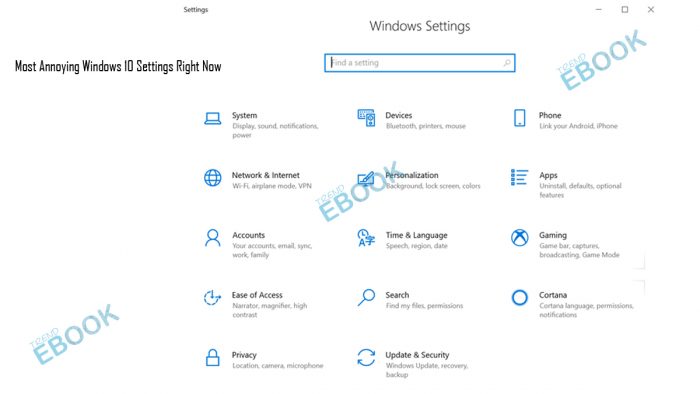 Without doubts, Windows 11 is currently in the way, and there are billions of people their PC still runs on Windows 10. Most people don't know that some of the default settings allow you to receive so many ads and notifications. This can make your device not to work effectively. For those with Windows 10, installing or upgrading to Windows 11 will be free.
For those using Windows 10, in other to make your device run effectively in speed, performance, privacy, and also convenience. There are some settings on your devices in which are turned on by default, you need to disable them. Here are the following Windows 10 settings you need to disable.
File-sharing updates
The file-sharing update is a new feature added on Windows 10 that helps to optimize the update delivery system. This enables instant access to download and install updates from other Windows 10. Here is the following step to disable it:
Visit your Windows Settings.
Select Update & security.
Click on Advanced option setting and select Delivery optimization.
Then, under the option Allow downloads from other PCs, turn it off. This will help to improve the performance of your PC.
Notifications Settings
Notifications on Windows 10 are one of the most annoying features. Most time, you might see annoying notifications from websites you didn't subscribe to. However, there are ways in which you can control the flow of your notification. Follow this instruction:
Open the Windows Settings.
Select System and click Notification & action.
Then, you can control the notification with other features.
You can turn off the feature of the notification that includes 'Show notification on the lock screen, Allow notifications to play sound, Show reminders and incoming VoIP calls on the lock screen, and more.
Start Menu Ads
Microsoft has greatly impacted on it Windows Store apps in terms of ads appearing in the start menu. Whereby, even without you downloading the app, you can see it appear on the Start menu. Here is the following step to turn of the Start menu ads:
Access your Windows Settings.
Click on Personalization and click Start.
Select Shows Suggestion occasionally in Start.
Then you can sort the control under the following option Show more titles on Start, Show app list Start menu, Show recently added apps, Show suggestions occasionally in Start.