LTL is basically an abbreviation for the word "Less-Than-Truckload" or 'Less-Than-load'. This is a type of shipping service that deals with all the smaller loads or quantities of freight. This type of service is more provided by specialized logistics providers and national parcel services.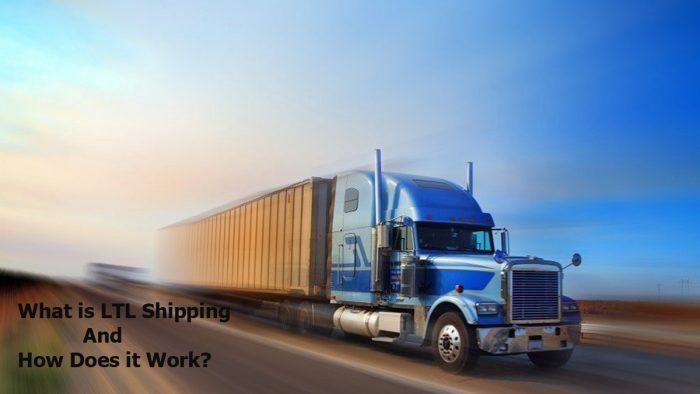 Moreover, it is a type of freight service that deals with the transportation of goods that don't really need a full truckload. LTL services make handling the smaller packages easy and the process can even be done on a single truck.
There are many other things that you can learn and earn from when you know more about LTL. Read on in this article to learn more.
What is an LTL Carrier?
An LTL carrier is a trucking company that mostly makes use of tandem pup trailers for all interstate hauls. Also, they have 28–53-foot trailers for the local pickups and deliveries. Moreso, 150 pounds is the minimum weight for all shipments that are smaller than a truckload. On the other hand, the maximum weight that can be carried by LTL freight is would be 15,000 pounds.
How does LTL freight Work?
This method of shipping helps deal with the combination of partial loads where they gather them all to create full multi-stop truckloads. This is highly effective as the shipping cost are also based on the space used, the class of the items being picked up, etc. Other factors of shipping cost also depend on the pick-up and the destination locations.
Furthermore, all the LTL freight can either be shipped through, expedited, guaranteed, or standard. It can also be shipped with special services added to the process. The added services include reweighting/reclassification, pickup/delivery, residential pickup/delivery and lift gate pickup/delivery.
Benefits Of LTL Freight
There are various benefits that count with the act of the LTL freight and you might want to know what they are. The benefits include:
Cost Savings
The LTL freight functions as the carrier of smaller shipments that fills up an entire truckload. Being combined together and their sizes, the cost that you pay for is the space your shipment uses of the truck.
Environmentally Friendly
The process of the LTL freight works in such a way that there are fewer trucks carrying full loads on the road. This is a great deal for the environment as it is a huge step up from the previous sight of more trucks with fewer goods on the road.
It Is Great For E-Commerce
The world today is run by e-commerce and seeing as it is the norm of this generation, businesses want a need fulfilled that their shipping methods work well with customers. What this means is that LTKL is the perfect solution for e-commerce since their freight works effectively well with shipping orders.
It pairs well with small business
Even though LTL seems to be more involved in big businesses as well as their shipping needs, it is also a good thing for small businesses. The LTL freight also works well with small businesses as they can spend less money on fewer goods.
How are LTL Shipments Tracked?
All LTL carriers do offer impeccable tracking capabilities to their recipients. Hence, all your tracking shipments can be done through the bill of lading number, PO number, shipment reference number, PRO number, shipment reference number, pick-up date range, and many more.
How Does LTL Reduce Freight Shipping Costs?
If you want to book an LTL shipment, what you only need to do is pay for the portion of the trailer used. The rest of the cost stated will be covered by the other occupants of the trailer's space.
They are often recipients of shipments too but they are not your concern. Here's how LTL freights reduce freight shipping costs:
Distance:
A factor that plays a part in cost reduction is distance. The longer the haul, the higher the price
Mode:
All expedited or refrigerated shipments for delivery can incur higher prices
Dimensions:
Furthermore, the dimensions and weight of the shipment help determine the freight class and this also directly impacts rates
Type:
This is another factor for the cost reduction in LTL freight. Factors like Special handling (lift-gates, inside delivery) or commodities (perishables, fragile, hazardous items) will lead to higher costs.