Getting a loan sometimes isn't the best decision but situations allow us to find ourselves in that kind of decision. There are lots of financial institutions that offer loans to customers who are in dire need of money. Loans for bad credit come in different types, but the most popular are unsecured personal loans. These types of loans do not require collateral and it is a good option for people with a low credit score.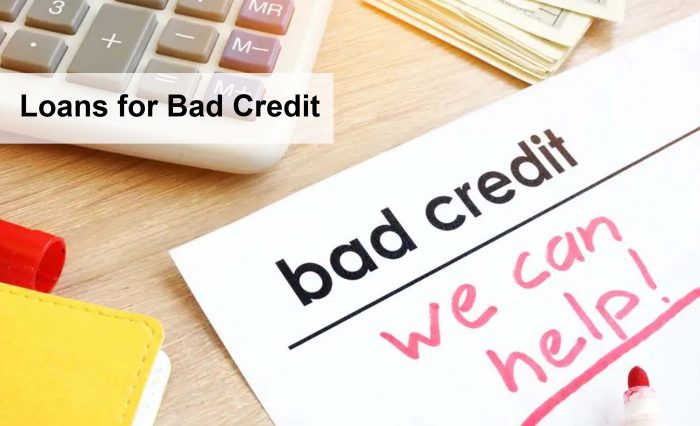 Personal loans for bad credit are suitable for people with credit scores of 579 or less who need quick funding to cover unexpected costs. Whenever you are considering getting a loan for bad credit, you must consider the amount you can borrow, how much you will pay in interest, and how soon the funds must be repaid. Aside from this, you must also consider how soon you can get funding.
As we proceed in this article, you will get to know the best providers of bad credit loans. These providers are known to offer transparent pricing and terms to their customers. They also provide funds so quickly; these funds can be provided in less than one or two business days.
Types of Loans for Bad Credit
Just in case you don't know, there are different types of loans for bad credit. So let's take a look at them below.
Secured loans: there are many kinds of secured loans for bad credit and they include mortgages, home equity loans, and auto loans.
Unsecured loans: we have lots of unsecured loan lenders, for instance, credit unions, alternative online lenders, and banks.
Payday loans: these types of loan are easily available but they come with a high-interest rate
Cash advances: A lot of credit card issuers offer cash advances including banks.
Credit cards: quite a few banks provide a credit card for bad credits and some offer features to help customers rebuild their credit.
Getting a loan for people with bad credit tends to be harder than getting a loan with good credit.
Where to Get a Personal Loan with Bad Credit?
This should not be difficult at all as Loans for bad credit are easy to get if you search in the right places. Also, you may find multiple lenders willing to do business with you despite your poor credit. But there are just two primary loan sources to consider.
Direct lenders: A personal loan from direct lenders comes straight from the financial institution where you are approved. However, they include credit unions, local banks, and online direct lenders. So if you have bad credit you should apply with direct lenders.
Online personal loans: These are networks that take your loan application and connect you with lenders who may be willing to approve you for a personal loan.
It's no doubt that getting a loan for bad credit with no credit check can be quite difficult but you may still find multiple lenders willing to do business with you.
How to Apply for a Personal Loan if you Have Bad Credit
Have you been looking for ways to apply for urgent loans for bad credit? Well, you're searching days are over. Applying for Loans for bad credit is similar to what is required for any other type of loan. Now just follow these steps below to apply successfully for a personal loan.
First, you have to fill out an application; this includes your name, date of birth, social security number, and other documents needed by the lender to verify your identity.
After that, you will need to review the loan offers once you have submitted certain information
Accept the terms and provide the required documentation
Then finally, receive funding and set up an online account
Once your loan has been finally accepted, the lender will transfer the funds to you in the manner specified in your application. However, the cash can be sent electronically to your bank account or by writing you a check. The lenders can also help you distribute the funds to your creditors to pay off debts.
Best Bad Credit Loan Companies 2022
If you need Loans for bad credit then you should be looking for providers that offer the best rates. However, any provider that offers a loan for your bad credit is just the best one for you.
lendingPoint
upgrade
upstart
universal credit
lending club
Avant
Rocket loans
Navy Federal credit union
OneMain Financials
TD Bank
Now when lenders give you a loan, they need you to pay back the money so they make money instead of losing it. If you intend to get a loan in person then you can apply to individual lenders.