Want to know how to link Instagram with Facebook? Or you want to link your Instagram account to your Facebook account to be precise? Well not to waste time, today I will be discussing with you on how you can easily link Instagram with Facebook. But before that, I will like for us to know that although Facebook and Instagram are both social Media, they have some little differences. Now Instagram is a social media network that is owned by Facebook, and it is used for the sharing of photos and videos. You can also chat on Instagram and also get the latest news on the platform.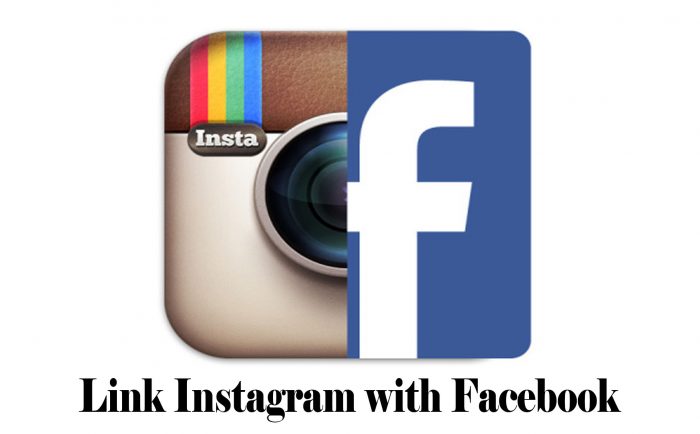 But Facebook is a social media network that enables you to communicate with family and friends no matter the distance. You can also use it to share photos and videos, but most importantly you can make a video and audio call on Facebook, make a recording to send to a friend. But on instagram, you can only do live videos. The only thing they have in common is that you can chat when you use them, also advertise your business.
But as we all know Facebook is the biggest platform for you to advertise and then expect customers and also good cash. So in order words, the best place to advertise your business is Facebook. But it will be better when you link these two platforms together because they have a lot of users and can make you lots of cash on your business. When you link them together you will see that people on Instagram will be able to see what you do on Facebook and also people on Facebook will see what you do on Instagram. Both of these social Media can be a very powerful tool.
How Does It Work
Now before you can make use of the Instagram you must, first of all, be an Instagram user. Same goes for Facebook, if you want to make use of Facebook, then you must be a Facebook user. If you want to make use of these platforms for your own benefits then give me the pleasure to then introduce to you on how you can sign up on Instagram and also on the Facebook platform.
How to Sign Up On Instagram
Here are the steps for you to follow when you want to sign up on Instagram;
Go to the Instagram site, www.instagram.com or rather open the Instagram app on your device.
Then enter your email.
Also, create a username and password, or click the "log in with Facebook" to sign up with your Facebook account.
Now if you register with email click sign up.
While if you register with Facebook, you will be prompted to log into your Facebook account if you are currently logged out.
This is how to sign up on instagram.
How to Sign Up On Facebook
To sign up on Facebook, you will need assistance for you not to make a mistake or have any kind of problems at all.
First, open your Facebook app or rather visit the Facebook site, www.facebook.com.
Then click on sign up or create new account.
After that enter your names, email or phone number.
Also then create a password.
Type in your gender, and also your date of birth.
When done click sign up.
And you will receive a text from Facebook.
The text contains digits to confirm your Facebook sign up.
Just type in your digits into the confirmation box.
Lastly, click "continue" and you will be welcome to the Facebook platform.
This is how you can sign up on Facebook.
How to Link Instagram with Facebook
Well, we have finally arrived at where you can now know how to link your Instagram with your Facebook. Just read and follow the guidelines below;
Access your Instagram profile, and then click on the three lines icon.
Now tap or click settings.
After that tap "account"
Also then under "linked account".
You can now then select "Facebook".
Then if you haven't already, enter your Facebook login information.
You can now choose a page you will like to share on Facebook.
This is how to link Instagram with Facebook.