Kinective Fitness is one of the best gym clubs in the United States. They provide members with equipment, classes, as well as amenities for the best fitness experience. So, if you love to exercise, or you want to live a healthy lifestyle. I am sure you will find this article worth reading.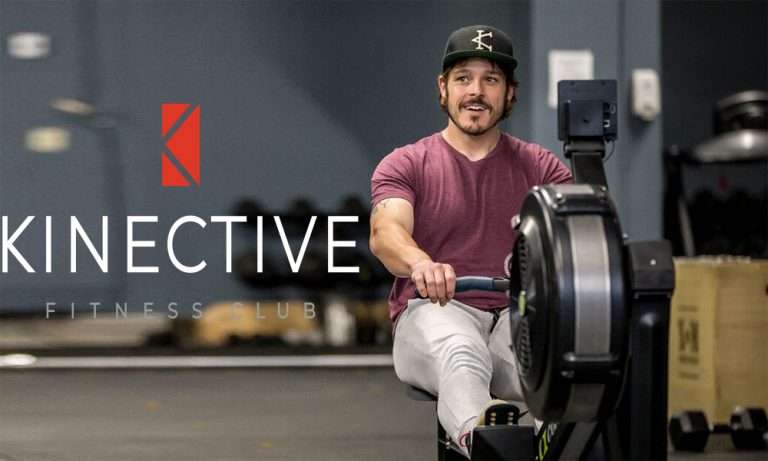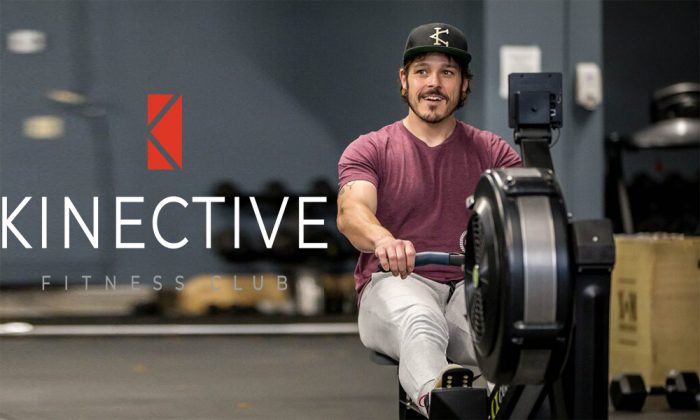 If you want to become a member of Kinective Fitness, you need to join or sign up. But this process will require you to make payments. In addition, there are various plans available at the Kinective Gym.
So, all you have to do is to pick the one that suits you. Also, the Classes available in the club also have schedules. And they have a particular duration to last. Therefore, I advise you to also keep with time.
In addition, another feature of the Kinective Fitness Club is the Kinective Fitness For Kids. This section keeps your children educated as you work out. So, even if it is your turn to babysit your kids, you do not have to miss a day at the gym. As you can carry them along to have fun while you work out.
Categories Available On Kinective Fitness
There are different categories available on Kinective Fitness. There are also various activities available in these areas. They include:
Calm.
Tour
Tribe.
Surge.
Cardio & Weight Training.
Personal Training.
Calm
This section is also about quietness. It involves yoga and pilates. So, you can work your body and quiet your mind. You can also partake in medication.
Tour
Tour is a cycling studio. In this area, you can become stronger through cycling. In other words, with the tour category, you can take cycling classes.
Tribe
Tribe is all about group exercise. You get the opportunity to burn calories and make new friends during your exercise.
Surge
If you are looking to boost and improve your performance level, then you should take this class. Push your limits to achieve a healthy body.
Cardio & Weight Training
Did you know that maintaining a good weight is healthy? Cardio exercises are also good for you. So, join this training and start taking giant steps to live a healthy life.
Personal Training
This personal training is perfect for you if you want to work out with a fitness professional. Moreover, this time, you do not need to be in a group to take part in this training.
Amenities On Kinective Fitness
There are different amenities available on Kinective Fitness. And as a customer of this club, you can enjoy:
Zest Café
Roof Top.
Retail.
Massage.
Dressing Rooms.
Zest Café
Zest Café gives customers the appropriate nutrition that goes excellently well with your fitness. Furthermore, there are so many delicious yet healthy options that you can pick.
Roof Top
The rooftop section is for recreational activities. Moreover, you also have access to a lot of space to enjoy the serenity.
Retail
This is the perfect spot to get your fitness equipment. In other words, you can purchase fitness essentials.
Massage
We all know that after a workout, we are always exhausted. So, this is a way to calm your body as well as your mind.
Dressing Rooms
Dressing rooms are meant for changing into your fitness outfit. So, if you are coming from work and you decide to work out, there is always a place for you to change.
Kinective Fitness Membership Cost
What Is Kinective Fitness Price? Well, Kinective Fitness comes with three different types of plans for members. Some of the plans will need to be renewed either per month or per year. Here is Kinective Fitness Membership Cost:
| | |
| --- | --- |
| PLAN | COST |
| Executive 12-Month Membership | $229 |
| 12- Month Membership | $99 |
| Month-to-Month Membership | $139 |
However, if you do not know what plan to pick, you can click on the Request Information option below the homepage. That way, you get to learn more about these plans.
Kinective Fitness App Download
Kinective Fitness App is now ready and available for downloads. You can finally download it on your Android or iOS devices. Below is how to download the Kinective Fitness on Google Play Store or Apple Store:
On Android:
Connect to the Wi-Fi.
Visit your Google Play Store.
Search for the Kinective Fitness App.
Click on it.
Then, install the app on your android device.
Sign up and start enjoying all of its services in one app. The app also provides users with convenience.
On iOS:
Connect to the internet.
Open your Apple Store.
Enter Kinective Fitness App in the search section.
Tap on the Get option and next Install.
Wait for the download to be complete and launch the app. If you already have an account, just sign in and still make use of the app.
Kinective Fitness Club Hours
The Fitness Club Hours are the days that you can come and work out at the gym. However, if you want to visit the gym, they are not available 24/7 for you to into anytime. But with this table, you will be able to find the perfect time to go in and out of the gym.
| | | |
| --- | --- | --- |
| DAYS | OPENING HOURS | CLOSING HOURS |
| Monday | 4:45 AM | 11:00 PM |
| Tuesday | 4:45 AM | 11:00 PM |
| Wednesday | 4:45 AM | 11:00 PM |
| Thursday | 4:45 AM | 11:00 PM |
| Friday | 4:45 AM | 11:00 PM |
| Saturday | 7:00 AM | 7:00 PM |
| Sunday | 7:00 AM | 7:00 PM |
Kinective Hours For Kids
As a parent, bringing your kids to the gym may set your heart racing. You may be wondering, what will they do or touch next? Who will be the next one to cry? Well, what if I told you that there is a section in Kinective Gym for your kids? So, you can concentrate on your workout while they learn and have fun in that area.
Here are Kinective Hours for kids:
| | |
| --- | --- |
| DAYS | HOURS |
| Monday – Thursday | 7 AM – 1 PM & 3 PM – 9 PM |
| Friday | 7 AM – 1 PM & 3 PM – 6 PM |
| Saturday – Sunday | 8 AM – 1 PM |
What Is Kinective Class Schedule?
As mentioned, there are classes available on Kinective Fitness. These classes also involve members carrying out various types of activities. However, these classes fall under different times so, here is how to find the class schedule:
On that homepage, you will find the different types of classes, rooms, and staff members. And you also get to see what time a class commences.
Why Should I Join Kinective Gym?
The fitness club offers excellent fitness services for all of its members. Moreover, if you want to lose weight or stay healthy, then I suggest you become a member of the club today. They also provide members with the right equipment.
In addition, going to Kinective Gym is good for stress-busting. It is also good for your mind and your health.
Kinective Fitness Rooftop
This is a part of the Kinective Gym. This rooftop lounge provides customers with a lot of space. These spaces are furthermore occupied with cushioned chairs, a sound system that emitted positive vibes and so much more.
Members can also turn their Rooftop into a social hub. Special events and classes can also take place in this area.
Kinective Fitness Club Sign Up
Here is how to sign up and become a member of the Fitness Club:
Connect to the internet.
Launch your browser.
Go to the Kinective Fitness Official website.
On the next page, click on the Join Now option.
On the next page, you will see the three different plans.
Select anyone you want.
Next, tap on Learn More and click Select.
On the next page, Just follow the prompts and you will successfully become a member of the Club.
FAQs
Who Is Kinective Fitness Owner?
The owners of the Fitness Club are Arturo Munoz and Cristina Munoz. These two are siblings and they have been working on the club for years.
What Forms Of Payment Are Accepted At Kinective Fitness Club?
The fitness club accepts credit cards from customers. So, if you are ready to be a member of this Fitness Gym, then go with your credit card and burn some calories. You also get to maintain your weight.
What Makes Kinective Fitness Different From Crunch?
The main difference between Kinective Fitness and Crunch is that Crunch Fitness is way cheaper than Kinective Fitness. And Crunch Fitness has varieties of classes, equipment, and more importantly, affordable monthly fees.
In addition, you can access strength and cardio equipment. Plus, you get to enjoy these workout equipment at a cheap price.
What Are Kinective Fitness Club Reviews?
There have been a lot of Kinective Fitness Club Reviews online by existing members. Not only are there reviews but there are a lot of positive reviews. A lot of people say that Kinective Fitness provides them with a lot of workout classes.
Furthermore, there are also pilates and yoga available. They also say a lot of good things about the staff and instructors. The atmosphere is not excepted. So, you can go online to check all of the Google Reviews of the Kinective Fitness Club by people.
Kinective Fitness Jobs
Yes, there are Jobs available online for professionals. The gym has now created employment opportunities for fitness instructors all around the world. So, if you have what it takes, here is how to apply:
Connect to the internet.
Open your web browser.
Visit any job website.
Search for Kinective Fitness Club Jobs.
You will see a list of available jobs for you at the Kinective Gym. Apply today and make a difference in someone's life.