What is Kakao Talk? Kakao Talk popularly referred to as KaTalk in South Korea is a mobile messaging application for smartphones. And is operated by the Kakao Corporation. It is a mobile app that allows you to stay in touch with all your contacts that have a mobile phone.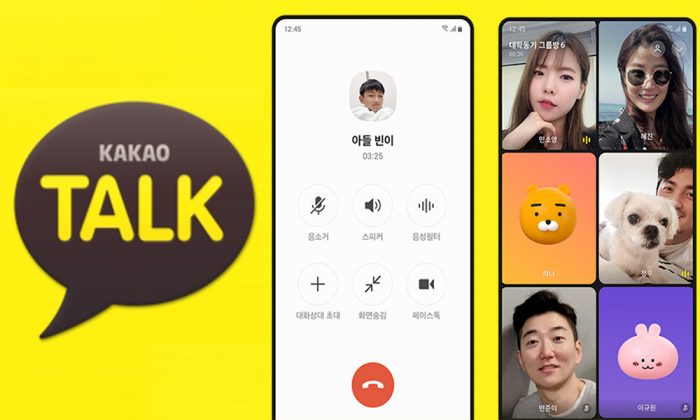 Kakao Talk provides free messaging and calling services. Like most of its type, the user can share videos, voice messages, photos, locations, contact information, and webpage links. Kakao Talk allows people to be able to create one on one conversations, as well as group chats with no limits.
In addition, this mobile application also allows users to synchronize their contact lists to connect to friends who are on this service. With more than 150 million users worldwide, Kakao Talk helps to connect people around the world. It works across desktop, mobile, and wearable devices.
Kakao Talk is available in 15 languages to make it easy for all users to use. This app makes chatting extra fun with its array of emoticons and sticker collections. As a user, you can access all the features on Kakao Talk without paying a dime. All you just need is a stable connection via 3G or Wi-Fi and you can send messages, photos, and videos to all your contact.
 Kakaotalk App Features
There is so much to do on this messaging application than I have stated above. Kakao Talk is an interesting app like Whatsapp and it gives you everything you need when it comes to staying in touch with your contacts. Below are some of the features available on the Kakao Talk app, check it out;
Free calling and messaging
Share photos, voice messages, videos, location, contact information, and webpage
Automatically synchronizes the user's contact list on their mobile phones with the contact list on the app to find friends who are using the services
It allows users to search for friends using Kakao Talk ID without knowing their phone numbers
It allows users to export messages and save them
With ''Plus Friends'', users can follow media, brands, and celebrities to receive exclusive coupons, messages, and other information through the Kakao Talk chatrooms.
A variety of sticker collections
Calendar to view events and anniversaries scattered in the chatrooms
Live Talk
Kakao channel
Kakao Talk started as a messenger service but has gradually become a platform for the distribution of different third-party apps and content, including thousands of games. Users download and play with their friends through the chatting platform.
Kakaotalk Download For Android and iOS
Downloading the Kakaotalk app on your mobile devices is a very easy and simple thing to do. It does not require much process and details. All you just need is a stable connection and you can get the process done in a few seconds. However, do you want to download the app but don't know how to? You don't have to worry. Below is the guideline on how to download the app on your android and iOS devices. Just follow it;
Open your Google Play or iOS app store
On the homepage, make use of the search engine to search for ''KakaoTalk''
On the next page, click on download or install for Google Play
And for the iOS app store, click on ''Get'' then ''download''
With the above, you can successfully download the Kakaotalk app anytime any day. And just like I have mentioned above, there is so much to do on this chatting app than sending messages. Once you have gotten the app, the next process is to sign up for an account and use it for your purpose.
Kakao Talk Download For PC and Mac
Aside from using the Kakao app on your android and iOS device, do you know that you can also use the app on your pc and mac devices? As there is an app available for desktop devices now. So, you do not necessarily have to visit the web all the time. As you can just process the desktop app download and use it on your mac or windows device. Want to download the app? Here are steps on how to go about that below;
Visit Kakao download website
Locate the download section
select the device you want to download for "mac or windows"
Click on it
The download would begin immediately
Once the download is complete, you can now install the app on your device and launch it. Then use it to reach out to your family and friends on the go without having to use the web.
Kakao Talk Web
One of the best parts of this Kakao chat service is the website. This is because with the web you can send messages, photos, and videos without installing any software on your device. But you won't be able to enjoy all the features available on the mobile application.
However, to access the website, all you just need to do is go to your desktop web browser and search for their online website. Once you do that, you will be directed to another page, to log in if you already have an account and access the service.
How to Use Kakao Talk
Using the Kakao talk service is the main purpose of downloading it. To make use of it, you need to sign up for an account with your details or just sign in to your account. Once you sign in, you will be given access to add your contacts and start using the chat service for free. Below is how to sign up for a Kakao talk account and how you can also log in;
Kakao Talk Sign Up
Open the app or visit the website using the above link
On the first page, click on sign up under the login option and you will be directed to another page
On that page, choose the option that suits you
Agree to the terms of service
Verify phone number or email address
Enter the required information and finish the signup process
Kakao Talk Login
Open the app or visit the website
On the homepage, enter your KakaoMail ID, phone number, or email
Enter password
Now click on the login
Or instead, click on login with QR code if you are using the website
Open your app and scan the QR code
Click on Confirm
Once you have done these, you will be given access to an account where you can send messages and access other features of the platform. You can now create your profile and enjoy the messaging services without being limited anywhere.