How do I use Snapchat for my Business? Meanwhile, Snapchat is a popular social media app where cool photos, videos, and more can be taken and then shared with friends and families. It is also a social media platform to connect with new and old friends from across the world. Snapchat is also a digital platform used to drive online sales and website actions that are desired for profitable reasons.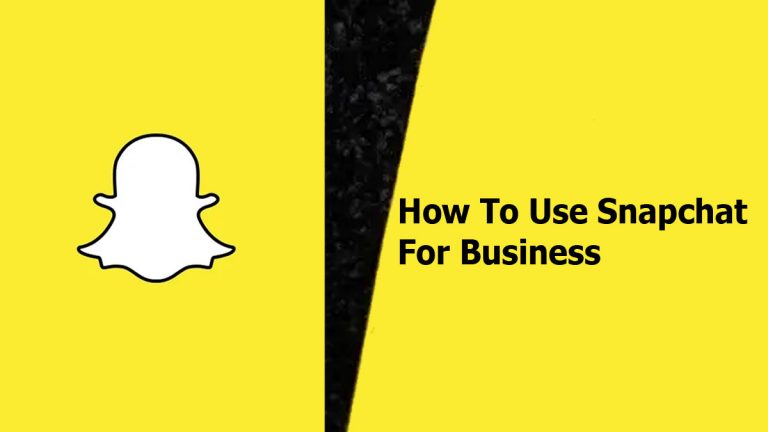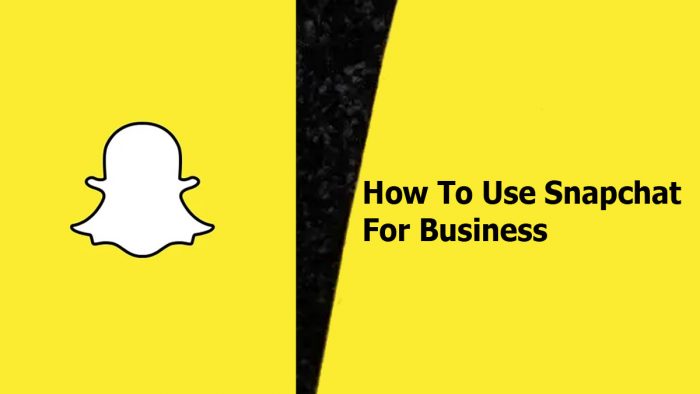 In other words, Snapchat is a huge social podium that is used by lots of business owners to create more brand awareness for their services. With the help of new features on the Snapchat business account, people are using it as a digital extension for their businesses to reach their target audiences.
Just like it was a messaging app used to connect with friends, it is also used to reach a global audience. This article has all the information you need to know on how to start using Snapchat for business.
Is Using Snapchat For Business Free?
Installing the Snapchat app for business is definitely free and doesn't cost a charge. However, taking steps to run the business might incur charge fees you need to pay.
For instance, running an ad will need money to operate first before it happens. In addition, working with influencers might also require paying certain fees. Running a business takes a lot and financial charges are one of those things. It's like the saying, "It takes money to get money".
Benefits Of Using Snapchat For Business
Using Snapchat for business is a pretty big deal and can be very rewarding when done for that purpose. This is because Snapchat is a social media and millions of people have sworn that the impact it has on their business is exceptional. What's more, many reports say that is the best choice for B2C marketing. Here are some of the best benefits that you can get when you use Snapchat for business:
You will build strong brand awareness
Snapchat has an array of features that present many opportunities for brand awareness.  The more consistent you are in pushing, the more it encourages customers to take part in your business.
Snapchat Ads are also available
On the social media platform, there are sponsored lenses, Snap Ads, and Geofilters. With these features, you can easily convert clicks to sales and also enhance your B2B or B2C marketing. This pulls people to recognize your brand more often.
You Can Reserve A Handle
This is for a lot of digital real estate agents out there. If you are not ready to embrace the social media platform, you can reserve a handle so nobody takes your real digital real estate.
There is the possibility of less competition
Many people take their business online and use various social media accounts. However, not all online business owners have taken their business on Snapchat yet. The branding of your business paves way for less competition and more recognition.
It allows exposure to younger audiences
If you are a business owner who sells products targeted to younger audiences, this is the best choice for you. Reports state that people around the age of 15 to 25 are on Snapchat. As long as you sell fast-selling products that are valuable, Snapchat offers you that platform for B2B or B2C business.
Snapchat has millions of people on it
We cannot forget the fact that Snapchat is also a popular social media platform. With over 332 million people active on this platform, your business is sure to get the recognition it needs.
You get the chance to produce new content whenever
Unlike other social platforms, Snapchat is more updated and fresher. You are sure to see a new variety of content features and come up with new and exciting ways to push your business forward. Also, it compels you to be very creative with the way you think and the way you brand.
Making use of Snapcodes
A Snapcode is quite similar to a QR code. Once you have your Snapcode setup and put out there, this draws the attention of people. Once an interested customer scans the code, he or she is directed to your Snap account. Here, they can see your landing page as well as your website.
So, these are some of the best benefits that Snapchat offers to you as the brand owner. Not only does it build your business, but it also presents problem-solving products to your customers.
How Can I Use Snapchat For Business?
Getting the mindset to include Snapchat as part of your business selling place is a smart move. This is one mighty platform that has tons of content ideas for you to use. What's more, it can potentially reach out to your target audiences and make the best of it. Now that you know all the benefits of Snapchat, let's look at how you can use it for your business:
Set Up a Snapchat Business Account
Getting a Snapchat business account is the first and most important step to getting your business the awareness it needs. Furthermore, you can add members from your business and also create a Snapchat ad campaign.  There are lots of features and possibilities that are readily available. All from the first step of getting a Snapchat business account ready for your brand. Equally important, you can run it all your Smartphone. 
Promote Your Snapchat Business Account
Before you can think of promoting your business, you need to first promote the actual Snapchat business account. When you are doing your daily business promotion, you can mention your Snapchat business account name along with your other things. You should mention your Snapchat business account name along with your Instagram and Twitter handle, your LinkedIn profile, promotional emails, and more.
Create Snapcodes
Generating Snapcodes is pretty easy to do and very substantial for your business. You only need to click Settings and go about creating them. Next, you can also add an image that can be used as a feature in the ghost logo of Snapchat. As noted, Snapcodes are natural QR codes for your business and should be used as advised.
You should Feature User Generated Content
Basically, user-generated content is one of the best ways to boost how authentic and secure your brand and services are. As the name implies, people would want to associate with a brand whose business is trustworthy.
Share your profile link
One thing Snapchat will do is allow you to share a unique profile link for the best awareness of your brand. The link you share will allow customers to connect themselves with your services. So, you can visit your profile to get your link. Click on your Snapcode at the left side and scan the menu that follows. Finally, you click on the Share my Profile Link and copy the link to start sharing.
Work With Influencers
 When you do a 'video takeover' with an influencer, it is a wow factor for your business. You will be gaining tons of brand exposure to the millions of people that follow the influencer. The influencer sponsoring your video increases the reach that your business will have and it will be profitable.
These are some of the best ways you can use Snapchat to run your business and make good use of the social media platform.
How To Set Up a Snapchat Business Account For Business
The steps to follow on how to set up a Snapchat account for Business are stated below:
Download Snapchat from your Google Play store as an Android User. If you use an iPhone, visit your Apple Store and download it
Once installed, click on the Sign-Up button
Once the next page, fill in all required details and tap the Signup and Accept button to continue
You will need to verify your age to proceed
Furthermore, you will enter a username that best represents your business and a strong password
Input your phone number to get the verification code they will send to you
Type in the verification code once received and click on Continue
Again, use the username and password you chose to log in to Ads Manager
Enter your legal business name and click on the Next button
You will also click on the next button after you have selected your country and your currency.
Finally, your Snapchat Business account is fully launched and you are set to launch your first ad campaign.