What is Google Docs? Google docs should not sound strange to you especially if you have a PC. It is a tool that has allowed people to track changes while editing their work. When you track changes on google docs it gives you more editing power in two different ways. How to Track Changes in Google Docs should not be a problem as long as you continue reading this article.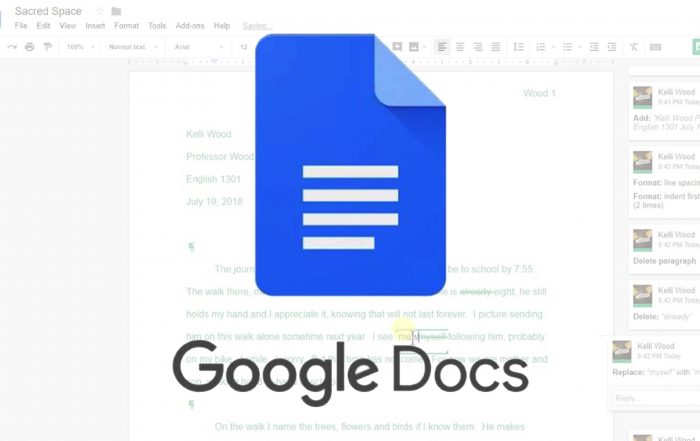 Google docs have been in existence for a while now; it is a very helpful tool when working with collaborators. It allows everyone to view files one after the other to see edits in real-time. Gone are those days when you have to save and share multiple versions of the same file.
However, with Google Docs everyone has access to the most updated version. Most people do not know how to turn on track changes in google docs. If you are used to using Track Changes in Microsoft Word, Google docs have the same feature which is called Suggesting mode.
What is a Track change in Google docs?
Track changes in Google Docs allow you to access edits in a Google Doc file using different date and time-stamp versions. It saves versions of your document every few minutes so that you don't have to save changes as a separate file after each change you make. Since Google Docs is an internet-based document system you can share these documents with your coworkers at work so they can access your changes without wasting time.
Why use Track Changes?
There are lots of reasons why you should use track changes and How to Track Changes in Google Docs. Tracks changes are very useful when you are collaborating on a project with other teams or team members. It allows you to see who has changed the document in Google Docs and also what they changed and when they changed it. Whenever you want to track people's contributions to a document I would recommend you use track changes. It also lets you send messages to people regarding those changes that they made.
How to Track Changes in Google Docs Using a Suggesting Mode
Suggesting mode is a helpful way for people to make edits without deleting the original text. It is also helpful when you are working with other people on the same Google Doc. So if you are still looking for How to Track Changes in Google Docs just follow these steps below.
Open a file on Google Docs
Click the Pencil icon on the right side of the toolbar
After that click Suggesting
Then, add, rearrange or delete text in the document
Your suggestions will be highlighted in green, with details on the suggested changes appearing with a timestamp in the right margin
Lastly, if you have editing capabilities just click the Checkmark icon to accept suggested changes or the X icon to reject them.
How to Track Changes in Google doc on a Mobile App
How to Track Changes in Google Docs can be done with an iPad, iPhone, or Android. Now follow these steps below to see how it is done.
First, you have to open a file on the Google Docs for iPhone, Android, or iPad
Tap the more icon in the top-right corner
After that click the slider next to suggest changes to turn on the feature
Make changes to the document
Then tap the Checkmark in the top-right corner when you are finished, this is a very useful feature for editing. I hope this article was helpful.