What is Google Chromecast? Google Chromecast is a device that can be plugged into any TV or monitor with an HDMI port. With it, you can stream content from your phone or computer into a big screen. If you are using a computer with Google Chrome, Then you need How to set up Google Chromecast.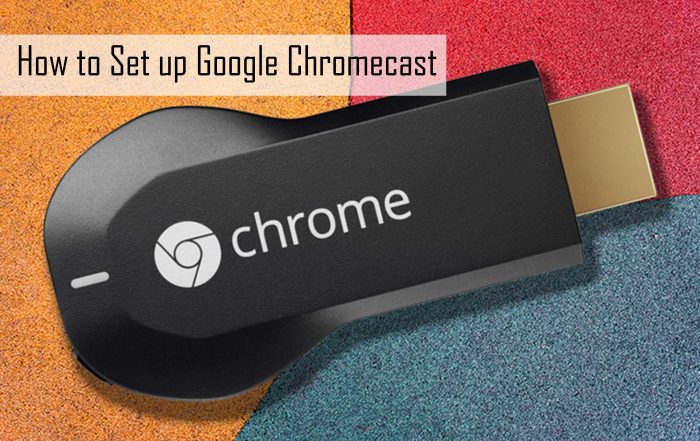 However, you don't have to pay any subscription fees to use a Chromecast. But you still have to pay for services like Netflix and Hulu to have access to them. So if your monitor or TV screen has an HDMI port which is available on nearly every TV screen right now. You can turn it into a smart device that can connect to all sorts of apps you have on your phone or computer.
Currently, if you want to purchase a Google Chromecast, you can get it from google for $35 which is the 3rd generation Chromecast. While the Chromecast ultra which lets you stream in 4k resolution costs $69.99. A Chromecast can breathe new life into an older TV so it can give you access to content on a device.
Do I Need Wi-Fi for Chromecast?
Just like I said earlier, Chromecast is a technology that lets you cast your favorite entertainment and apps from your phone, laptop, tablet, speakers, or TV. It is not necessary but you can use your Chromecast device without using Wi-Fi. Also, you can still cast all of your favorite content to your TV from another device. Most people ask the question of how do I connect Chromecast to Wi-Fi. But if you cannot connect to Wi-Fi you can still stream to your Chromecast by using Guest mode on the Google Home app.
How to Set up Chromecast on TV?
It is very easy to set up Chromecast on your TV all you have to do is follow these steps below.
First, connect the Chromecast to a power source then plug it into an HDMI port on the TV you intend to use.
Switch on the television and make sure it is tuned to the proper HDMI channel
Then download the Google Home app on your mobile device, and set up the Chromecast as a new device.
Ensure the Bluetooth is enabled on your mobile device
After that follow the on-screen prompts to set up your Chromecast
Congratulations your Chromecast is ready for streaming; you will want to get your mobile device or computer ready to start casting.
How to Set up Chromecast on your Phone or Tablet
Most people do not know How to set up Google Chromecast on their phone or tablet. Aside from connecting it to the TV, you can also do that on your phone or tablet. To do these, follow these steps.
First, you have to launch the streaming service of your choice that is, Hulu, Netflix, or YouTube on your device
When the show or movie starts, just tap the casting icon in the corner of the screen to stream the content to your TV
Finally, you may have to select the name of your Chromecast from a list you will have named during the set-up.
How to Set up Chromecast with a Computer
If you are making use of a computer and you don't know How to set up Google Chromecast. Just follow these few steps below.
Launch Google chrome
Click the three-dot menu in the upper right corner of your screen
After that, in the drop-down menu that appears, click Cast
Immediately, you will be presented with a list of all the Chromecast devices in the area
Now all you have to do is select yours and your browser will appear on the Chromecast screen. However, this will allow you to enjoy all your favorite media anywhere you can get a Wi-Fi connection.