Would you love to know how to open a Facebook account for a business? Owning a business is one important step to take to get rich. However, if you have a business you would need to advertise the business as no one would now you have such kind of business. Facebook being so popular can serve as a good way to advertise your business. This means to say that you can start off with advertising your business on Facebook. But if you want to advertise your business on Facebook you need to learn how to Open a Facebook Account for a Business.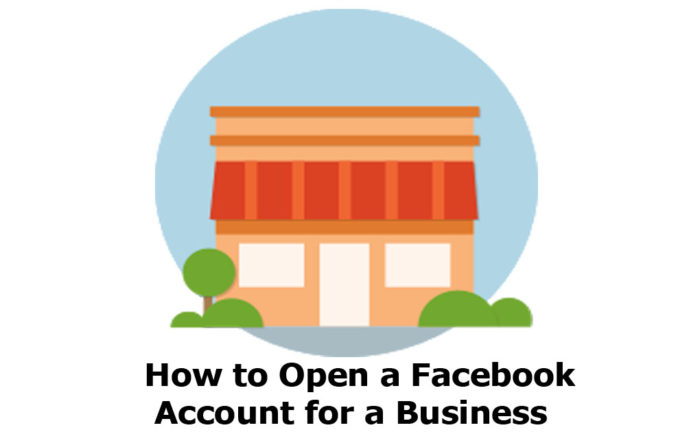 Now, creating a Facebook account for a business is not that different from creating your regular Facebook account. As a matter of fact, the only difference here is that you just have to create a public profile to represent your business. This you will do by creating a Facebook business page. In simple terms, what I am trying to say is that if you wish to create a Facebook account for a business, you would first of all need to sign up for a Facebook account. Afterward, you would create a business page for your business. Having said that, let us proceed to the first step on learning How to Create a Facebook Account for a Business. That is signing up for a Facebook account.
Facebook Sign Up
The steps below will help you sign up for a Facebook account.
Go to www.facebook.com and hit the button indicating you can sign up for an account.
Now you would be taken to the Facebook account registration page. Fill the form correctly and provide your contact address.
Verify your contact address by completing the challenge you are given and you would be instantly logged in your account.
It is best you add up some friends before you do anything. This will help have a regular newsfeed.
Create a Facebook Business Page
Follow the steps below to create a business age for your business.
Go to www.facebook.com and sign in your already existing account.
Tap on the menu button or the drop-down arrow on the screen.
Tap on pages and wait for the new webpage to be loaded.
Now hit the "Create Page" button.
Select business or rand as the type of page you would like to create.
Enter the name of the business or brand as the name of the page and select a category that best fits the page. That is what you are going to do on the page.
Once that is done, you would be directed to the admin webpage of the business page you just created.