How can I delete my AOL account or delete AOL account email? In this article, learn the simplest guide on how to delete AOL account within a few minutes. Based on statistics and reports shows that AOL email services are the third-largest email provider in the world with Gmail and Yahoo Mail leading the top chart. AOL offers free email services where you can register for a free email that gives you access to various AOL services. How to delete an AOL account is a close step in closing or deleting your email account.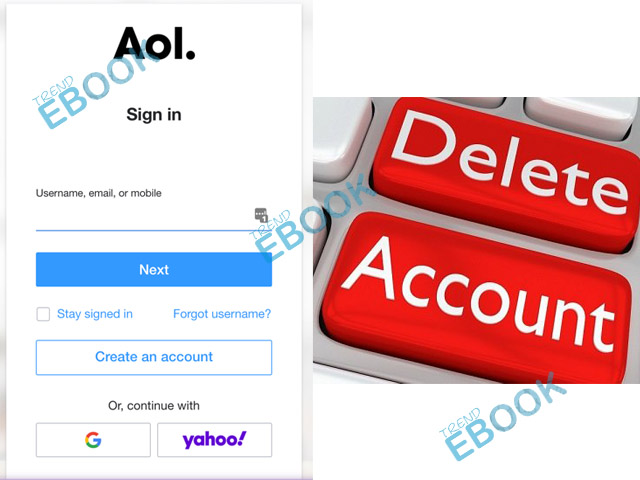 In the meantime, the AOL email service offers you a free email account that comes with no commitment. Meaning that you can decide to close o delete your AOL email account. when you delete your AOL email account, this automatically closes your AOL account. Therefore, losing access to various AOL services and also other services to which you make use of AOL email to subscribe. Keep in mind, when you permanently delete your AOL email account, you've no chance of reactivating your AOL account except you have exceeded the 90 days ultimatum.
Important Information About Deleting your AOL Email Account
First of all, before you delete your AOL account, you need to understand some basic consequences. For instance, when you permanently close AOL account, after the 90-day ultimatum, you automatically lose access to all your important document or folder such as your emails and email folders. Some includes:
Username's on the email account will be closed separately.
Until your additional username and selected primary username are deleted after 30 days, then your primary username can be closed.
You need to ensure that you don't have funds in your account to close your email account.
However, there are some important pieces of information you need to understand before closing your AOL email account. You're actually free to close your AOL email account if you choose that you no longer want to be a member of the AOL email service provider.
How to Delete my AOL Email Account
First of all, before closing your account, AOL offers you 30 days, 90 days, or 180 days depending on the region, the privilege to still enjoy the email services in case you decide you still want to continue with the email service. However, if you choose to delete your AOL email account:
Go to the AOL account termination page.
Enter your email, username, or mobile phone and tap Next.
Enter your AOL password and tap Sign in.
Tab, Continue to delete my account.
Enter your AOL email account to confirm your identity, and tab Yes, terminate this account.
Tab, Got it.
That's the following steps above on how to delete the AOL account. It's more effective if you make use of the website to delete your account. In other words, you can't delete your email account using your AOL Mail app on your Android or iOS device.
How do I Reactivate my AOL Mail Account?
AOL.com offers you a 30-day period, 90 days, and also 180 days privilege to recover your AOL email account. Meaning that you can recover your AOL account if you haven't exceeded the date period giving to you when you've decided to reactivate your AOL email account. All you need to do is sign in to your AOL email account and verify your recovery AOL account information. That's all.