What is an Instagram avatar? How does it work? Just like Bitmoji, Memoji and avatars are all similar to each other. Instagram avatar is a customizable character of yourself that you can edit to look like you or like how you want to be viewed online. It is also a feature on Instagram that allows users to make Bitmoji-like stickers to represent them on Instagram.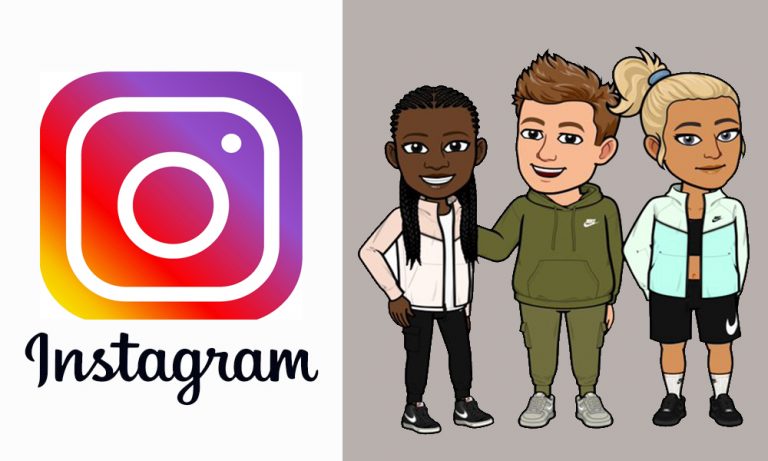 Instagram avatar is designed to have the same look or physical features as the creator. This means, after you have created your Instagram account and you want to create an avatar, you will realize that your avatar looks if not exactly like you but there would be similarities. However, to create an Instagram avatar, you only need to dress up and design your avatar in the way you want.
How to Locate Instagram Avatar
Before you can make use of your IG avatar, you need to know where it is located on your IG. As previously stated, the avatar feature is located on your profile. Without being able to identify the feature, creating one might not be easy. However, locating this feature is very easy to do. And as long as you already have an Instagram account, you can follow up the below steps to locate your Instagram avatar.
From your Smartphone, visit the Instagram app.
Login to your account.
Go to your profile by clicking on it below.
Click on the three horizontal lines at the top of the screen.
Select settings in the pop-up list.
Click on the account.
Choose an avatar on the nest page.
Now you know where the avatar feature is located on your IG profile. Now you can proceed with creating the avatar of your choice on Instagram.
How to Create Instagram Avatar
Now you have an idea of where to find an avatar, the next thing you might want to know is how to create one. Creating an avatar is very easy but if you are finding it difficult, you can follow the steps listed below to create your own IG avatar.
After locating and clicking on the avatar on your Instagram account profile, select the skin tone of your avatar.
Click on Next.
Customize your avatar with other things such as hairstyles, outfits, makeup, accessories, and more.
Once you are done with that, click on "Done" and then "save changes" to save your avatar.
Now you have officially created an avatar for your account easily. You can now share with family, friends, and followers in their DMs or on your story.
How To Share your Instagram Avatar on Your Story
After you have created you're avatar, you may want to share it in your story. Sharing your avatar on your story works similarly to sharing or posting a video on your story. However, with the below-listed steps, you can share your Avatar on your story easily.
From your Instagram homepage tap your profile picture stating "Your story or profile page, tap your profile picture.
Select your sticker icon at the top of the creation page next.
On the options given, select "Avatar".
From the displayed stickers, choose the avatar stickers you want.
After that, select send.
Once this is done, you have successfully shared your avatar on your story. Just by following this process, you can continue to share your Instagram story whenever you want.
How to Share Your Avatar on DMs
While texting friends and families on IG, you may want to share your avatar with them. Your Instagram avatar is made in form of a sticker which allows you to send it and share it across IG. Right from the DM of your friend or family member, you can follow up with a very easy step to send your avatar. Below, is the step-by-step guide to sharing your Instagram avatar on DMs.
Go to your Instagram chat page.
Select a chat you want to send your avatar.
Click on the plus icon at the bottom of the chat page.
On the pop-up options, click on stickers.
Click on avatar next.
Select the sticker you want.
Your sticker will be sent automatically once the sticker is selected. Follow this process on multiple chats and then you have officially sent Instagram avatar on DMs.
Can I Create My Avatar on the Web?
No, you cannot create an avatar using the IG web. But only through the Instagram mobile app, you create your avatar. This means, for this process, you need to download the app on your Smartphone and then create or login to your account to create an avatar.