How do I cancel a Green Dot card? This is a question you may ask if you have no desire to carry on transacting with Green Dot. This private company now turned public, is a large marketing cap that offers prepaid cards. Also, they make payments for Uber, Apple Pay Cash, Intuit, and more.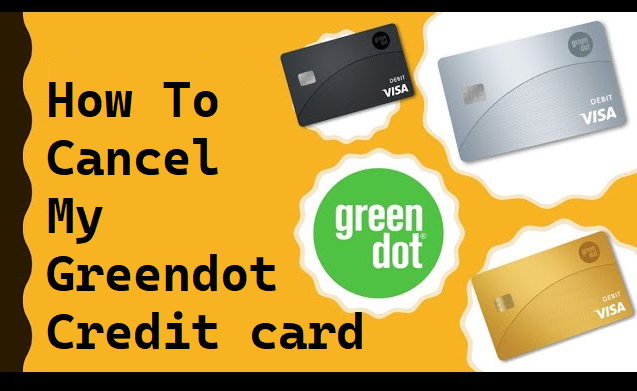 Furthermore, this huge company has also partnered with various other huge brands like Citibank, Walmart, and many more. The prepaid card from Green Dot is the perfect feature for customers who want to have more control. The control they wish for is for the spending sequence. Hence, customers use Green Dot as a means of controlling their spending without dealing with a conventional bank.
If you are looking for help on how you can cancel your Green Dot Card, you should stick with the article. Also, ensure that you read the post to the end so you won't miss out on any important detail.
Are Green Dot Cards Safe?
Green Dot cards are literally secured and safe cards. A Green Dot Card is actually a Prepaid Debit Card and there are accessible products. Just like a debit or credit card, a prepaid card can be used to purchase products and services. Also, the Green Dot cards can also be accepted at most places and it's because they are Visa cards.
Can I Cancel My Green Dot Card?
It is very possible for you to cancel your Green Dot card. If you decide to quit using their services, you can always the choice to cancel using them. Besides, Green Dot makes it quite easy for you to do so.
How Can I Cancel Your Green Dot Visa Card?
If you want to take the next step in canceling your Green Dot card, the steps are detailed down below. To cancel your Green Dot visa card, there are two ways you can do so. You can either do it through your Green Dot Mobile app or through the website.
Here's how you can cancel your Green Dot Visa card through the Mobile App:
Open the Green Dot app on the mobile device you use
Visit the Settings option at the bottom right corner of the page
Then, you will tap on Manage Card
You will then scroll down under the Manage card menu. There, you will tap on the Close Your Account option.
Lastly, you are to choose the desired option to get a refund of the funds still in your account. You have to do this before you finally close the account.
Cancel It on the Website:
You are to visit the Green Dot Card Banking website
Then, you will click on login from the top right corner
Next, you will input your User ID and your Password.
Once done, click on LOGIN
Click on the Security
Now that you have done that, you click the Close your Account option
Finally, you will choose a desired option from the options that are given: Use My Balance, Get Cash now, Get a Refund Check out, etc.
Those are the steps to follow if you want to cancel your Prepaid Visa card. There are steps to follow if you either decide to cancel on the mobile app or your website. There are all easy steps and you can follow them accordingly.
How Can I Cancel My Prepaid Visa Card?
It is also easy for you to cancel your prepaid visa card all by yourself. If you want to cancel your Green Dot prepaid card, the best way is to directly call the Customer Card of the issuer. Furthermore, you can reach out to an issuer by visiting their website at https://www.greendot.com/.
Then, you click the Help option on the right side of the website. Once you see the drop menu, you scroll down and click the Contact Us option. Finally, you can scroll down the page to the bottom where you see how you can reach out to them.
How Can I Cancel My Green Dot Account Online?
There is another way that you can cancel your Green Dot account with ease. If you possess a Green Dot account and cards you no longer use, it still derails.
Moreover, if you no longer use the card, they may be deducting monthly fees from your account without your consent. This is why you should just cancel or close the account once and for all. Here are easy steps to take in canceling your Green Dot account online:
Firstly, you visit the Gmail website and hit Compose to start a new email
When you get to the Subject section, type Request to Delete My Account
Next, you add this customersupport@greendot.com as the recipient
You will write the body of the email and state why you want to close your account.
Another thing to note is that when you request that, ensure that you tell them to remove your contact information from their system. This ensures that you have got nothing related to Green Dot popping up in your feed again.