Do you want to share amazing and special moments of your life with other users of the Facebook dating account? Then I have got exciting news for you. In this course today, I will be letting you in on how to add stories to your Facebook dating account profile. So, read on as you venture into this article. Firstly, I would like to inform you that this process is not difficult. It is also something you do not have to worry about. But if you are still feeling unease, it is normal but it is my responsibility to guide you every step of the way.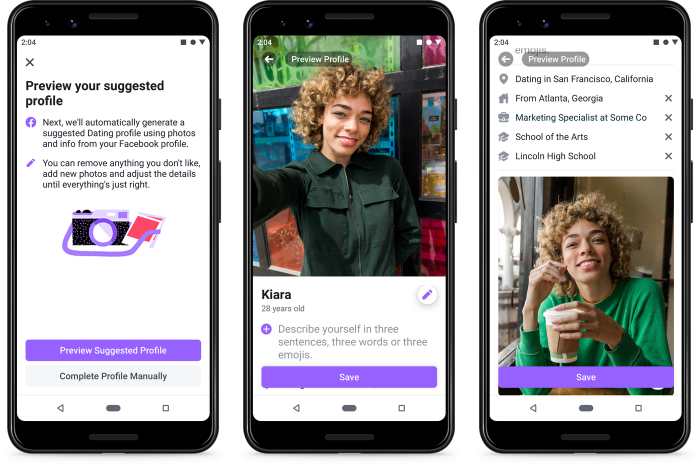 I am pretty much sure that you are fully aware that Facebook Dating is a new feature on the Facebook app. Furthermore, it is accessible to users from eligible countries. In other words, before you can make use of this feature, you need to sign in and reside in countries that already have this feature available. Similar to Instagram stories, you can share and upload your Facebook stories on your Facebook dating account profile. Moreover, this will also give you an edge and allow other interested singles to make use of the platform frequently.
However, to be able to add stories to your Facebook dating account profile, you need to link these two accounts (Instagram and Facebook) together to be able to activate this feature. Plus, after you have joined these accounts, you can upload stories that are visible for 24 hours.
Is Posting Stories On Facebook Dating Account Profile Necessary?
No, uploading stories on your Facebook dating account profile is not necessary or compulsory as well. In other terms, it is an optional process. This online process is to enable users to attract potential matches and users can also find out more about you.
But it is up to you, if you choose to stay private, there is no problem attached. However, adding stories to your Facebook dating account profile can help you keep your account active and up to date as well.
Therefore, users who make use of the platform for the same purpose as you find out more about you and if they find you perfect. So, I would advise you to perform this.
How To Add Stories To Your Facebook Dating Account Profile
Uploading and adding new stories and updates on your Facebook dating account profile is very easy. So, if you want to become a part of this moment and post anything you wish, then I will help you with the steps you need to perform this action:
First, link your device to the internet.
Open the Facebook app.
If you do not have it, try installing it and then sign up.
Click on the Hamburger-shaped icon.
Then, tap on Dating.
Next, click on the Settings option.
You will find General.
Now, you will need to tap on the Connect Stories option.
So, select if you would like to add Facebook stories or Instagram stories you will like to be uploading. Lastly, click on the Connect button. Once you have completed this action, you will have to sign in to your Instagram account to begin adding stories to your profile.
Steps To Sharing Instagram Stories
If you are looking to upload the stories on your Instagram to your dating profile, these steps are helpful:
Go to your Instagram app.
Click on the Plus sign.
Tap on Story.
Wait for it to be ready then click on the Send to option.
Next, click on Share and then tap the Your Story option.
Click on Share to Facebook Dating. Now that you have performed this process, you will begin to view your story in Dating.
Steps To Sharing Facing Stories
This is how to share your FB stories on your dating account profile. Moreso, it is easy sp follow these steps:
Open your FB app.
Tap on the Hamburger icon.
Next, click on Dating.
Click on Add story.
Now, you can begin to upload existing and new stories that will be available and visible to other users for 24 hours before it finally disappears.
How To Disconnect Facebook Or Instagram Stories From Your Dating Account Profile
If you are no longer interested in adding your stories to your Facebook dating profile, you can disconnect and limit the use of this feature. Luckily for you, that is not a problem. Follow these steps to begin:
Launch the Facebook app on your Android or iOS device.
Click on the icon that is shaped like a hamburger.
Tap on Dating and then Settings.
You will find these options at the top right corner of your screen.
Then click on General.
Navigate to stories and click on the purple dot.
After you have done this, you will no longer e able to share your Instagram and Facebook stories to your online dating profile.