Before we fully discuss the topic 'how does Tik Tok Work', let us discuss briefly what Tik Tok is. Quite a number of people have been hearing about this platform Tik Tok but sadly to say, up till now they don't know what it is. This is one of the reasons we will be discussing Tik Tok briefly. Tik Tok was formerly known as musical.ly. it was a social media platform that was used in creating, sharing and discovering short music videos. Tik Tok is used by people as a way to create short videos to express themselves through singing, dancing comedy or lip-syncing.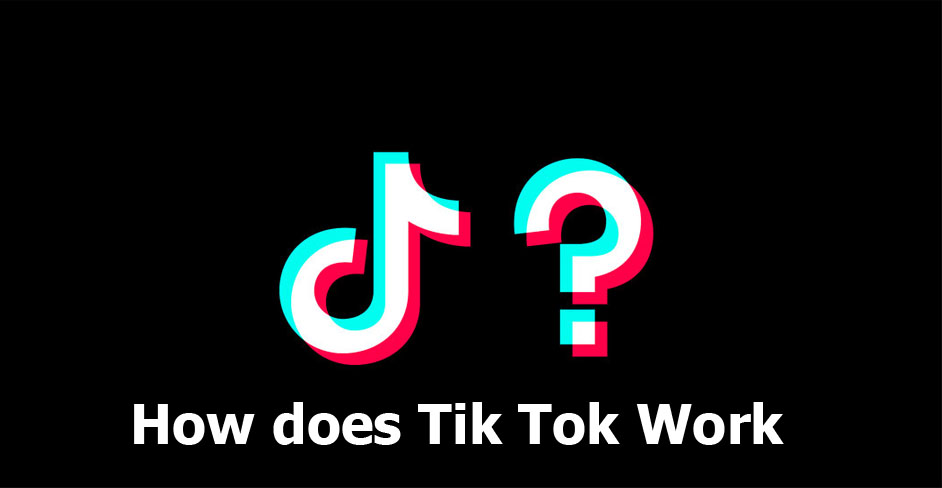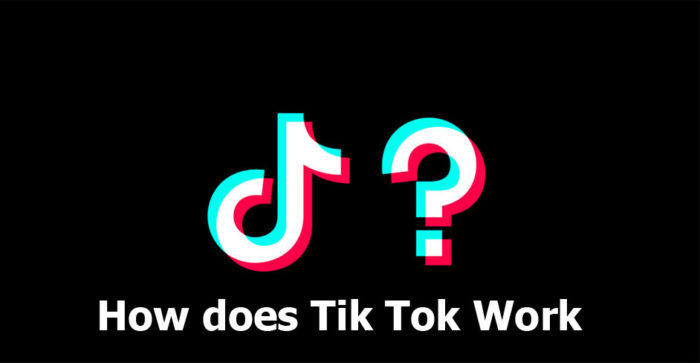 How Does Tik Tok Work
As said earlier, Tik Tok is an app that allows users to create short videos. These sorts of videos can help them express themselves way beyond words can. Users can select a song why they want to use it for their video first and then record themselves. All you have to do is sign up for an account and you have access to the whole platform. You can personally edit your video before publishing it on your profile and if you like your video, you can have it on other social networks like Facebook, messenger, vine, WhatsApp and so on.
Tik Tok FAQs
There are several frequently asked questions about Tik Tok. Some of these questions will be answered in this section of my article. If you have not been paying attention so far in this article, I would advise you to start doing so.
Can you make a Tik Tok Account Private?
This is a very simple question and yes, quite a lot of people have been asking about it lately. Well, the answer is yes. You can make your Tik Tok account private. If you doubt me, follow the steps below to make your Tik Tok account private.
Launch the Tik Tok app and head to your profile section.
Go to privacy and safety and click on the private account settings.
This will make your account private and if you tap on it again, your account will be public. If you do not want strangers seeing your videos, then you need to make your account private.
Can You Upload a Video from Your Gallery?
The answer to this is yes. Follow the steps below to upload videos from your gallery.
Open the Tik Tok app on your phone.
Tap on the plus button and you should be on the recording screen.
On the recording screen, tap on the upload button.
Select which video you want to upload from your gallery and proceed to edit it.
That is all you need to do to upload videos you already recorded.
Can You Delete your Tik Tok Videos
Yes, of course, you definitely can delete your Tik Tok Videos.
Can You Make GIFs from Tik Tok Videos
Definitely, you can make GIUF's from Tik Tok videos.
Tik Tok Sign Up
I believe you have already gotten an answer to the question How does Tik Tok work. The next step after learning some tips should be signing up for an account. Follow the steps below to sign up for a Tik Tok account.
Open the Tik Tok app.
Locate by the bottom right the "ME" icon and tap on it.
Tap on the sign up with phone or email if you do not want to use the same username of the social media you have already created before.
Now enter your phone number or email address and tap on the Next button. Sometimes you will find a forward arrow.
Enter the verification sent to your contact address into the box provided on the screen.
Tap on the Next button and you should have successfully created your Tik Tok account.
Now that you have created your Tik Tok account, you can create your shirt videos and begin uploading. You can also use the for you section to videos personally suggested for you,