Is Hotmail email address still active or do Hotmail email addresses still work? Many of you will be fascinated that Hotmail's email address is still active providing members with a free email service. Hotmail and Outlook come from the same email service provider known as Microsoft.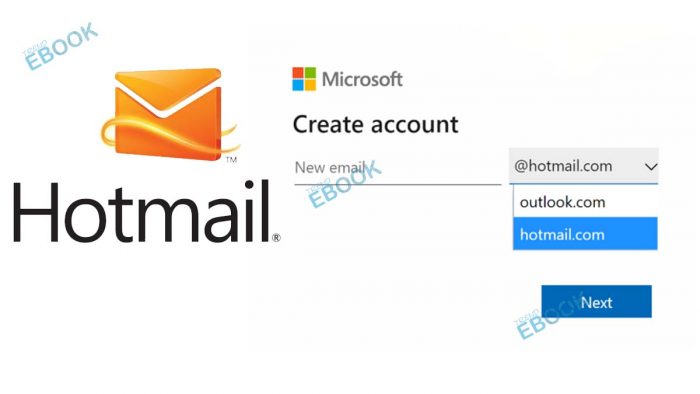 Meaning, Hotmail email address, and Outlook Mail are owned by Microsoft and have been active for a very long time. The Hotmail email address looks like this 'username@hotmail.com' when creating your Hotmail account. Creating a Hotmail email account is free and you can use the Outlook.com webpage to create your Hotmail email account.
Hotmail is one of the oldest active email service providers in the world that provided millions of people with free emailing accounts to connect with their family and friends. It's owned by Microsoft, but the official website www.hotmail.com was removed from the internet. It was replaced by www.outlook.com for continuity of the email service.
How to Create a Free Hotmail Account
Concerning the question above, Yes Hotmail email address is still active and works for people to communicate with people. Creating a Hotmail account is free and simple to go through. With this email address setup guide, you can create your email account with Hotmail.com
Open your web browser on your device, but ensure it's connected to a secure network.
Then, type www.outlook.com on your web browser or www.hotmail.com which will direct you to Microsoft live page.
Click, Create free account to create a free Hotmail email address.
Then, create a new email by setting up a unique username and select @hotmail.com from the drop down menu.
Create a strong password you want to use for your email account.
Enter your First name and Last name.
Select your Country/region and Birthdate.
In other complete the process of creating your Hotmail email address, you need to add security info that includes your phone number.
Your phone number will be used to authorize the completion of your email account via a verification code. Meaning you'll receive a verification to identify you're the one.
How to Login to Hotmail Email Account
Due to the fact that the Hotmail access page has changed, people feel they can't access or log in to their Hotmail email account. For existing users, you can still access or login to your Hotmail email account via Outlook.com or Microsoft's live login page. Thanks to the guideline below, you can log in to your email account:
Go to www.outlook.com or www.hotmail.com on the web.
Click on the Login icon to open the login page. for using Hotmail.com site, the login page will be automatically open.
Enter your Hotmail email address on the textbox and click Next.
Finally, enter your Password and click Sign in.
Within just a few minutes, you can access your email account on the website. Keep in mind, Hotmail has not changed with access points, but it bough a new look for a better emailing experience.