The Google Trends Tool is not your average SEO tool. For people who engage in e-commerce, you should know that it is a handy tool that helps you know what is trending. You can make use of this tool to trending searches and products, based on what you actually do. You could also make use of that helpful tool to figure out your competitors in your niche, by actually keeping track of their positions. This article will share to you what you just need to know about and how to use it for your business. Let's dive in!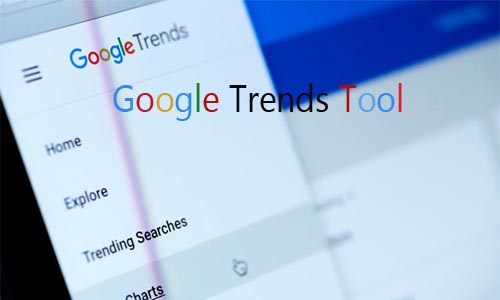 What Is Google Trends?
The Google Trends Tool is a trend search tool that shows you the popularity of a particular search term or keyword, that ranks on Google. You can actually find out if a search is rising or declining. There are other things you could find out using this tool, such as related topics to that particular ranking word, insights, related queries, and others to help you understand the trend.
This tool helps you in so many ways. You could even make use of the Google Trends tool to find out what people actually need. Perhaps, you want to start up a business, you could make use of this trends tool to see what people are searching for the most. For the aspect of blogs, it can be used to find high keywords and so on.
CHECK THIS OUT: Google Trends App – Google Trends eCommerce
How to Use Google Trends
The Google Trends Tool can be used for several different purposes. It can either be used in your e-commerce business, blog, and so many other purposes. However, I will be listing out some ways you can make use of this search trend tool.
Explore, Find and Discover Niches
This great and amazing tool can help you to find a relevant niche for the business. Whenever you would want a new niche for your business or so on, you could check out the ranking niches to see what the people really need.
Find and Discover Categories of Products
Let's say you already have a business you do. But you would also want to expand to something related to what you already do. You could use this search tool to find out the related products that people are interested in too. You just have to visit the Google trends, type in and search for your product. Scroll down to get the related topics.
Note: you may find some things not really related to what you do, but you could make something out of it if you want to.
Keyword Research
This helps to show you the keywords that rank on Google. For instance, you would want to put out a blog post about a particular product, you just have to search for the product on Google trends and get other related queries that trend too.
Set Up Contents with Current Search Trends
Right on the page of the trends tool, you get to find hot and trending topics at the moment. You can browse through and search. You could also set up an article on your blog with a trending topic you could be interested in.
You could also use it to find out the right time for you to set up your shopping ads, improve your social media reach, monitor your competitors, improve your content marketing and so much more. Google Trends Tool just provides you with insights to make your business a huge success.