Did you come across an app, a movie, video game on the Google Playstore that requires you to purchase before they can be accessed? Are you clueless about how to go about the payment method? Worry less as you can simply use the Google Gift Card. What is the Google Gift Card? This card is known to be one card that offers endless and unlimited ways to play.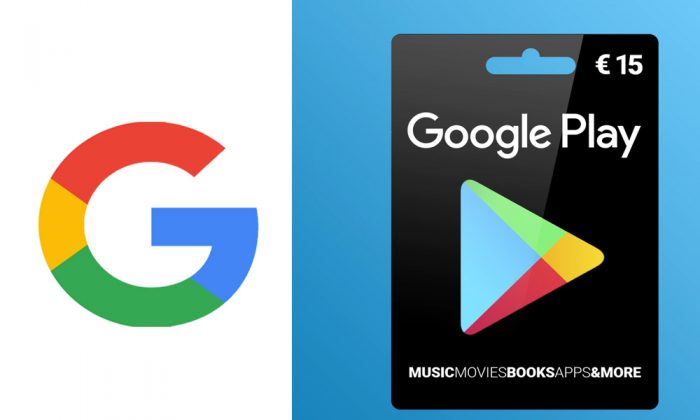 The card offers an easier way to download music, videos, games, apps and so much more on Google Play. Sometimes, when you need to rent a movie or purchase it through the Google play store, this card makes that possible. All you just need to do is to purchase the card and use it to make payments for all you need on the Google Play Store that requires payments.
How Does Google Gift Card Work?
With the Gift Card, you can easily get any game or movie you want to buy or rent on the play store. Just by requesting and getting the gift card, you can purchase what you want on the play store. The Gift Card is a preloaded e-card with money.
All you just need to do is buy the card, then locate what you want to purchase on Google Play and make payments. And irrespective of what you wish to purchase or rent on the Google play store; the Google Gift Card got you covered. However, note that the gift card only works on Google Play.
Where to Buy Google Gift Card
There are different places you can buy your Gift Card. You can choose to get your gift card online or in stores. However, to make locating where you can get your Google Gift Card easier for you, we have compiled some of the best online and local stores where you can get your Gift Card and they include;
Online
Amazon.
PayPal.
Gyft.
Lowe's.
Target.
Kroger.
In-Store
CVS pharmacy.
Walgreens.
7 eleven.
Walmart.
Family Dollar.
Lowe's.
Dollar general.
Kroger.
Target.
Safeway.
Through these stores, you can purchase the Gift Card easily. However, the best thing about these stores is that it allows you to get this gift card at an affordable price.
How to Buy
Through online stores, you can check out the Google Gift Card they sell. After doing that, confirm their prices. Then using the onscreen steps, carry out the payment process. And get your gift card delivered to you if you have shopped online.
If you are shopping at a local store, you can just get a Google Gift card and make payments for it. However, after you purchase your Gift Card, your gift card will be sent through email then you need to redeem the card to start making use of it.
How to Redeem Google Gift Card
Redeeming your Gift Card is very easy to do. Google has ensured that all their customers who have gotten their Gift Cards can redeem their cards. Once your gift card is sent to your email, you need to follow up the below steps to redeem your card.
Step1: Redeem Google Gift Card through Phone.
Visit the Google play store app using your android device.
Click on the profile icon at the top right of the page.
On the popup menu, click on payments and subscription.
Navigate to the end of the page and click on "Redeem Gift Code".
Fill in your Google Play Card Code.
Select "Redeem".
Confirm your card redemption.
Click on submit.
Step2: Redeem Google Gift Card While Purchasing.
By purchasing a game, music, or anything else, you can redeem your Gift Card very easily.
From your android device, visit the Google play store app.
Choose what you want to purchase.
Click on the G-pay icon.
Select the payment method you prefer.
Click on redeem code in the given options.
Enter your Gift Card code.
Now select Redeem.
Once that is done, confirm the purchase.
Step3: Redeem your Gift Card through email.
If they send your Gift Card through your email, you can make use of the below process to redeem your card.
From your android device, go to the email that includes your Gift Card code.
Click on the redeem button.
Fill in your email address to prove that you own the gift card.
Tap on the "Click to Redeem" button.
Confirm the account.
Just by following up on any of these three steps, you get to redeem your Gift Card. do not forget to keep your internet connection stable to make the process faster.
Google Gift Card Price
As previously stated, the Gift Card is completely affordable to get. However, the price for Gift Card is $25 in most stores while some vendors sell it for $27. But depending on the country you are located in, due to some certain cost in shipments and so on, the price might increase a bit.