GitLab is an integrated web-based Git repository manager which uses an open source right. This GitLab Inc. developed portal is used to code, test, and deploy codes together. It features easy access controls, code reviews, issue tracking, activity feeds, and wikis.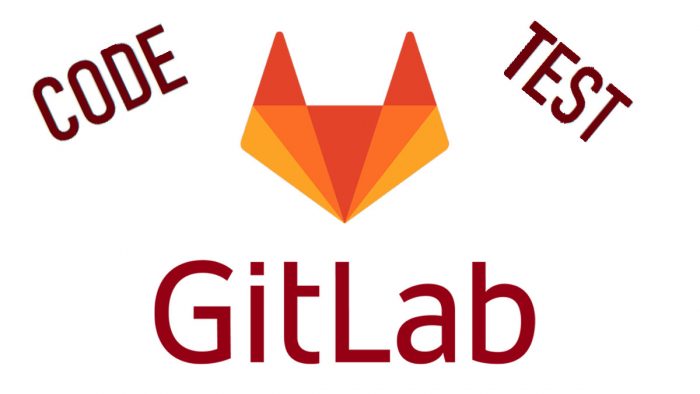 Over the years, GitLab keeps growing as the number of its contributors expanded. The platform now has millions of users and thousands of organizations using all its digital content. These are not just small organizations that make use of their services. Below are just a few of them.
IBM.
Sony.
NASA.
Alibaba.
Invincea.
There are other organizations that also make use of their services. GitLab.com provides free SaaS for public and private repositories. One thing I have noticed about this platform is that the code is written in Ruby and Go.
Gitlab is a web software which has its URL as www.gitlab.com which is the official web address. This software makes use of an open-source license by its parent company Gitlab Inc. As said by Wikipedia this is free and open-source software.
Features Of GitLab
This is where the user can gain access to how to install GitLab ce and ee Omnibus on his or her preferred operating system. Clicking on the download icon on the menu gives you access to four major Omnibus packages which are highly recommended. These are Omnibus packages namely Ubuntu, Debian, Cent OS, OpenSUSE, and Raspberry Pi2.
There are also other official methods such as Docker, Kubernetes, RedHat Openshift and lots more. There is also a community contributed section below. The user can also view third party applications that support gitlab. You can read more about the and how source code can be consolidated.
There are also some helpful tools to help track and manage releases. This helps to track issues and monitor progress on you releases with just a single tools. There other matrices on how to track issues. The user can also increase code quality, review and other powerful diff tools. There are lots of valuable features such as test, build, and deploy your code.
Gitlab Website
There is more to just visiting this website. On the website, there is various menu section for easy navigation for new users. The menu best describes the products and services and also supported apps. Below is the menu section on gitlab.com main menu.
Download.
Features.
Products.
Community.
Blog.
Explore.
There is also a section for both new and existing users. This is where a user who wants to either log in or sign up for an account can get this done. Also, note that there is a search box section where you can make a quick search on the web portal.
GitLab Sign Up
As a new user, you can't get access to all sections on this platform when you sign up for an account. Creating an account is just so easy. There are some basic requirements for the GitLab sign-up process. Below is the signup process for setting up an account on GitLab.
Enter the URL as www.gitlab.com in the section for the web address.
The signup icon is at the top right section click on the signup icon.
Fill in all your personal information such as Name, Username, Email, and password.
Once you have entered your information correctly click on the register icon to complete the process.
Signing up for this platform is free and open to all users. Users can also sign in using their username or with other linked social platforms like Google, Twitter, GitHub, and bitbucket.
GitLab Sign In
To log in to your GitLab account, here are the steps that you need to follow if you already have an account:
Connect to the internet.
Visit its login page at https://gitlab.com/users/sign_in.
Next, enter your username or email address and then your password.
Once you do, you will have full access to your online account. But if you forget your password, you do not have to worry because you can always reset it with the Forgotten password option.