Are you a Game lover and do not know where to get the best of them? Gameloft happens to be available for free mobile download of Games. However, there is no limit to the mobile device you can download Gameloft games on. It could be lower android devices like Symbian phones, Nokia Lumia phones, and many more or your higher android devices. But the Games for both types of devices on Gameloft can be the same but of different versions.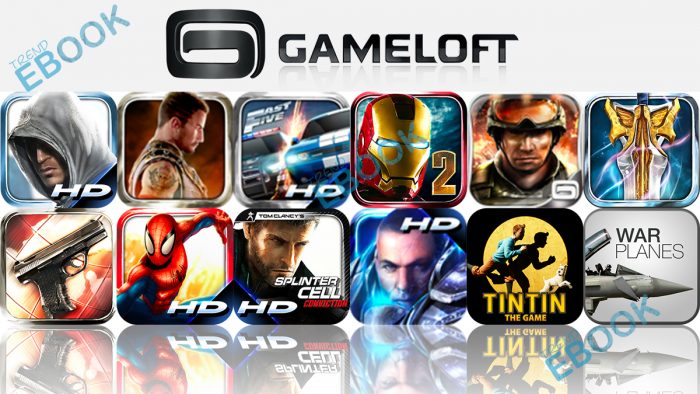 Gameloft is one of the biggest developers of mobile games that includes The Amazing Spider-Man (2012 video game), The Amazing Spider-Man 2 (2014 video game), Gangstar Rio: City of Saints, Gangstar Vegas, Asphalt 9: Legends, and more. Gameloft has been existent for a very long-time providing millions of users with a wide range of different genres of games that includes action, arcade, car football, games, and more. Majorly, Gameloft games operate well on mobile devices the includes Nokia, Tecno, and some games do work on higher android devices. Gameloft games come with incredible quality game graphics and a game pack of games dedicated for PC as well.
List of Gameloft Games
Gameloft has so many game they have created and developed. They have different Games designed for different devices. Some of these different devices include Java mobile, androids, iPad, Windows pc, windows mobile, and iOS. Also, the Gameloft game you can play on each device differs. However, some of these Gameloft game include;
Abracadaball
Asphalt
Assassin's Creed
Battle for the White House
Bikini Beach Volleyball
Blitz Brigade
Cannon rats
Cars
Castle of Magic
Danger Dash
Derek Jeter pro basketball
Dungeon Hunter
Earthworm Jim
Eternal Legacy
Fast & Furious
Ferrari GT: Evolution
Ferrari GT: Revolution
Gangstar 2: Kings of L.A.
Gods of Rome
Green Farm
Guitar Rock Tour
Harry Potter and the Deathly Hallows
Hero of Sparta
Heroes
Ice Age
Iron Man 2 & 3
James Cameron's Avatar: The Game
Kingdoms & Lords
King Kong
Let's Golf
Little Big City
Lost Planet
Lumines Mobile
March of Empires
Men in Black 3
Miami Nights: Singles in the City
Naval Battle
New York Nights
NFL
Oktoberfest
Open season
Order & Chaos
Paddington Run
Paris Hiltons Diamond Quest
Pirate of the Seven Seas
Prince of Persia
Rayman
Real Football
Rise of Lost empires
Sexy Blocks
Sacred Odyssey
Sexy Poker
Tetris
Tank Battles
The Amazing Spider-Man
Ultimate Spider Man
Ultimate Street Football
Uno
Vampire Romance
War planet Online
War of Worlds
Wonder Zoo
XIII
Zombie Infection
Zoimbiewood
Aside from the above-listed games produced and developed by Gameloft, there are still so many fun games Gameloft has launched. However, the only way you can play some or all of these games is by visiting their sites online or by downloading them on your devices.
How to Download Gameloft Games
One of the ways by which you can play Gameloft Games is by first processing the download. The download process for Gameloft is totally free. But while trying to play some of the Gameloft Games you might be required to pay. Although not all require payment before access. Some give you a free trial and require payment later at a cheap price while some are totally free. Here are steps by which you can download Gameloft games on your mobile device;
Android Download
Open your Google play store
Enter the name of the Gameloft game you want to download into the Play store's search engine
Click on the Game you want to download from the results
Tap on the "install" button
iOS Download
Open your apple play store
Using the apple store's search engine locate any Gameloft of your choice which is downloadable on your iOS device
Click on the Game App
Tap on the "Get" button
Windows Download
Open your Pc's Microsoft store.
Enter into the Store's search engine the Gameloft game of your choice which can be downloaded and played on your windows device.
Click on the Game app.
Click on the "get" button to begin download.
Then install the app after download is complete.
When your download is complete, you can play the Games as many times as you want and also download more Gameloft games. With any Gameloft Game, during relaxing sessions, Gameloft game can serve as a source of entertainment. With any Game loft game, it is certain that boredom can't come in.