The Facebook search bar is one of the most common tools on the Facebook website. This tool is accessible by anyone who has a Facebook account. The Facebook search bar has a magnifying glass that represents the search button. To use this tool, you have to type in your search term in the text field provided and hit the magnifying icon.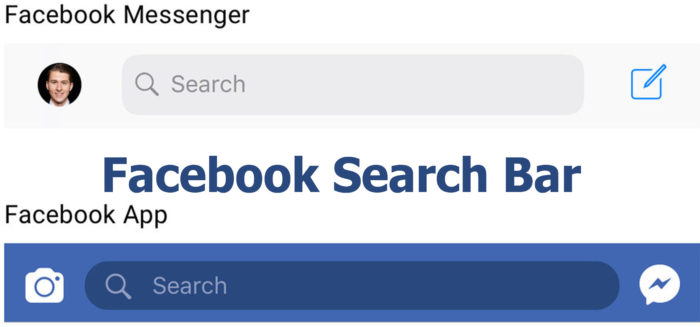 Create a Facebook Account
You have to create a Facebook account before you would be able to access the search tool on Facebook. I have a detailed guide here to help you create a Facebook account. I added this step just so that you don't have to go somewhere else in search of "how to create a Facebook account". To create a Facebook account on the web, follow steps indexed below;
Open your favorite web browser on your current device.
When the browser finally opens, proceed to www.facebook.com.
If you are logged in to a Facebook account, kindly log out and continue. Locate the "Sign up" button and click on it. You might have to scroll down to find the button.
You would be directed to another page. On that page, enter all the details required including your mobile number or email address.
After entering the details, hit the sign up link at the bottom of the page again.
Simply walk through the rest Facebook steps to complete your Facebook account set up. Note that this would require you to add some friends.
Facebook Search Bar Tool Categories
The Facebook search bar tool has a lot of categories. These categories can only be accessed after searching for something. The search term could be the name of a person, page, group or link. The categories that can be found on the Facebook search are used to filter results. These categories include;
Posts: This brings out all the posts related to your search term. This filter can easily be selected by hitting the "Posts" tab on the second navigation bar.
People: This is also one of my favorite search categories. According to the name, what this category does is to pull out a list of people related to your search term.
Photos: The photos category pulls out a list of all the photos that are related to the search term. This includes tags made on photos.
Videos: This category includes all the photos tagged with your search term. This term is very effective when looking for particular videos.
Pages.
Places.
Groups.
Apps.
Events.
Links.
Those are all the categories you would find on the Facebook search bar.