How do I turn on Facebook Protect? In recent times, certain people such as journalists, human rights defenders, and government officials are likely to be targeted by hackers. In fact, accounts that face increased risk many times need additional protection. And this is where Facebook protect comes in.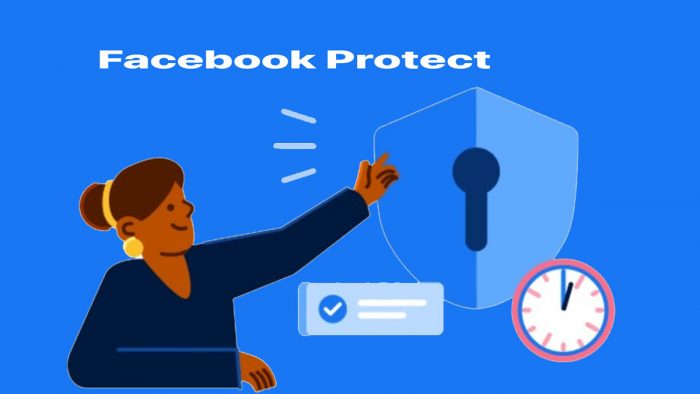 Recently, Facebook sent a notification to all the users to activate the Facebook Protect feature. And failure to do so will be locked out of their account until the feature is activated. So, what is this Facebook protect all about? Facebook protect is a new feature launched by Meta in order to protect the account from being targeted by hackers and cybercriminals.
It helps high target accounts to adopt secure and strong security protections by simplifying features like two-factor authentication. The feature will help provide security protections for users' pages and accounts. And also monitor the account for potential hacking threats.
Unfortunately, when Facebook sent an email to users, it looks like a scam; so many people probably ignored it. However, you should know that the email is not a scam. And it was real. If you just received the email or you are locked out of your account, you should quickly activate the feature. But to turn on the Facebook protect feature, you need to first turn on the two-factor authentication.
How Does it Work?
It helps to safeguard the Journalist, human rights, and other government official accounts against security threats. The program is designed to save their accounts with steps such as mandatory 2FA. And also monitor the account for additional security.
It enables additional automated defenses from Meta systems to protect the account. Facebook applies increased detection for the types of effort the user might face. The feature also flags the accounts in their internal systems. So, Meta will get a report if the account is being targeted or at stake
However, you need to know that the feature is not eligible for all users. But the company is rolling out the feature to more people around the world.
Who is Eligible to Use Facebook Protect?
Based on research, this feature can be used by mostly people with a large number of followers compared to the two-factor authentification that can be used by all. Facebook protect is designed for people affiliated with the blue verified pages. Below are some of the users that can use this feature;
Candidates for state, federal, or local government officials and their campaign staff
Elected officials and their staffers
Representatives from the state and federal political party committees and their staffers
Agencies and departments who have a role in the election process
And people or group with a blue badge verified page who is involved in the election process
People with important information.
If you are part of these people, you should definitely activate the Facebook Protect feature. Just like I have mentioned above, it is not a scam. Note that; if you aren't able to use this feature, this means you are not eligible.
How to Activate Facebook Protect
It is compulsory for you to turn on this feature if facebook sent you the mail. If you get the prompt it means your account is deemed at high risk. And you have to turn it on.
Also, some people, don't need to get the email. All they just need to do is turn on the two-factor authentication and they can have access to the Facebook protect.
If you have not turned on the Feature, below are the steps to do that;
Visit the official website of Facebook www.facebook.com on your computer web browser and then log in to your account
Or download and install the Facebook app on your mobile device and log in to your account
Once you have signed in to your account
Tap your profile picture at the top right corner of your Facebook page
Now, click on Settings & Privacy
Then, tap on Settings
Tap on ''Security and login''
Below the Facebook Protect, Tap on Click on ''Get Started''
On the next page, tap on Next
On the Facebook Protect benefits ''Tap on next''
Your account will now be scanned for potential vulnerabilities and what do you need to fix as you turn on the feature
Tap on Fix now and follow the instructions on your screen to finish the process
Just like I have mentioned many times above, not everybody needs to receive a prompt from Facebook to turn on the feature. Some people just need to turn on the two-factor authentication, and they will be given access to the Facebook protect feature.
Frequently Asked Questions?
What happens after I activate the feature?
Once you activate the feature, Facebook will be able to detect any suspicious activities on your account. They will notice activities such as unusual login locations or unverified devices. If Meta discovers an attack against a user, they will protect the account and other accounts that are enrolled in the program and affiliated with the same campaign.
How do I know that Facebook Protect isn't a scam?
If you have not received an email about the Facebook feature, you should know what it will look like. Click on this www.facebook.com/help/ to check the address security.
You should also know that Facebook will never ask for your password in a message or email. So you should be very careful not to send your password.