Hello there, do you know that your kids can now engage in facebook without having the fear of any irregularities? Yes, they can. This is called the Facebook kids messenger. Facebook has now launched an app separately for kids. Before access to Facebook has been restricted to both teens and adult ranging from age 13 and above. But with this new facebook kids messenger platform, it is now accessible to all kids from 13 and below.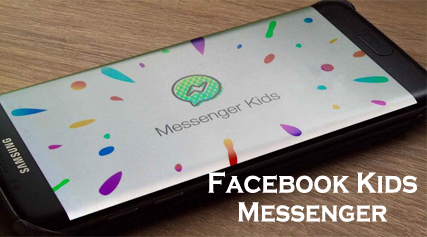 I know you have tons of questions about this new facebook feature. Well I understand. This is because no matter how hard facebook has tried to make the platform user friendly and up to community standards they can't be 100 %. Well this expected.
What Is the Facebook Kids Messenger?
This is a facebook app that is meant specially for kids under the age of 13. It is a messaging and video calling app for kids on facebook. With this very app kids get to connect more freely and easily with friends and love ones under the supervision of their parents.
Features of the Facebook Kids Messenger
Unlike the facebook messenger app for adults there are some features that make this app distinct and different. The number one feature of this app that parents and guardians really like and find interesting is the safety it guarantees. Parents and guardians of kids making use of this app have total control over what happens on the platform even though it is their kids engaging more on the platform. Now over to the kids.
Kids using this platform can only connect with contacts approved by their parents and guardians. There is more fun for the kids with this app. kids get access to stickers, background sound effects, interactive facemasks and reactions. Parents and adults connected to kids using the facebook messenger kid's app do not need to create another type of account or download another facebook app before they can connect with each other. All they need is their existing messenger app. kids can only message and do video call via a Wi-Fi connection so no need for a mobile phone number.
How to Set Up the Facebook Messenger Kids App
You don't need much to set up the messenger kids app. all you need to do is to firstly download this app from your devices app store. It is available on the Google play store on android devices, it is also available on the apple app store on iOS devices and lastly on the amazon app store. When the app is downloaded, you will need to authorize access to the app by logging in with your facebook log in details.
And lastly you will need to create an account for your kid by adding his name to the appropriate field in the app. your child or ward can now stat chatting with approved friends and family. After doing all these you will still need t access the parental control portal on your own facebook app. with this you can monitor your child or kid without having to disrupt the process of usage.