Just recently Facebook hacking has skyrocketed. This is now the new trend on the internet. Creating a new account may come with some limitations and this has prompted many people to hack into old accounts. You might take this topic light because your facebook account hasn't hacked. Well, this is very serious as thousands of Facebook accounts are being hacked on a daily. If you are a regular and active user of the internet then you should know that Facebook is now one of the most visited and famous sites on the internet.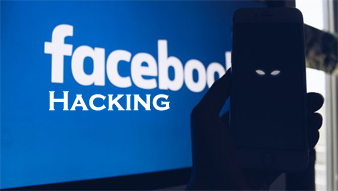 People log in to facebook all the time. And may be log in from different devices. You might log in from your friend's devices or the company's desktops. And the thing that is constant here is that other people also make use of these devices. You might not be logging out from all these devices, you may only log out from some of these devices. Through these mean,s your account may be hacked. Now in this article I will be telling you ways to prevent your Facebook account from being hacked.
Facebook Hacking – Ways to Prevent Your Facebook Account from Hack
Preventing your account from 'hack' is easy and at the same time technical. But if you know how it shouldn't give any problem. Now below are some ways through which you can secure your Facebook account from hack.
Ways;
When creating your Facebook account ensure that you make use of a strong password. Avoid using your date of birth, pet name or mobile numbers as your password. If you have already created your account you can change your password on your account by visiting your account settings.
 Another way through which you can secure your Facebook account is by activating your secure browsing feature on Facebook. This can be done on your facebook account.
You can also secure your Facebook account by activating your login approvals feature. This can be done under the security settings feature. With this very feature, you get notified whenever you want to log in to your account from another device.
You can also do this by remotely logging out of your Facebook account from every other device you have logged in to. This is a very good and efficient way.
Also, you can activate private browsing on your system browser. This will reduce the risk of account hacks.
When logging in to your Facebook account on a device that is different from yours always make sure that the 'keep me logged in' box is always unchecked.
When on facebook there are some links that we come across. Some of these links are spam links. If you click on them you may be hacked. To be on the safe part don't click on links you don't know of their origin.
Now these are the steps to take to avoid being hacked. The best form of security though is by logging out of your facebook account after using it.