We are all familiar with the white background on our messenger platform. but have you ever wondered if you could make your messenger background look different by making it look dark? If you have, then you need to try Facebook dark mode. This theme is really awesome especially since it is not very popular. There are so many people making use of the messenger default theme which is nice. But, why not make your own messenger theme unique. This theme is so unique to some who are seeing it for the first time will think you are on another platform.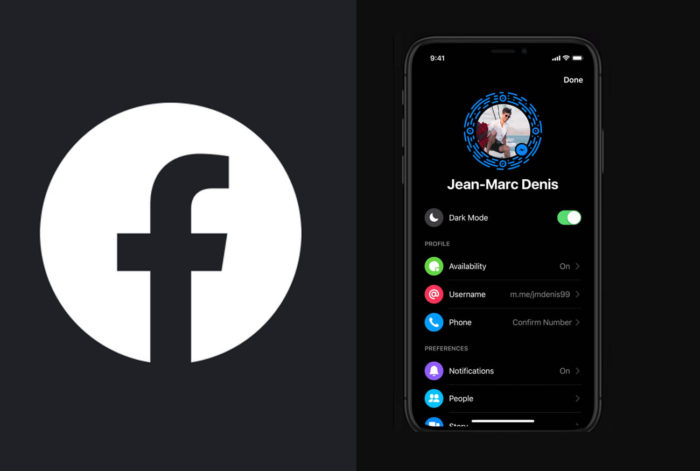 This feature is not available for all Facebook messenger version. So, if your version is the old version, then you need to upgrade your messenger version. You may even be making use of the right version without even knowing about the Facebook dark mode. Well, it is a hidden feature so not everyone gets to see it. If you are read to see how this works then just follow the below steps and you can get it done.
Facebook Dark Mode Settings
This theme is an OLED black theme, and it appears very real, plus it is beautiful. To be able to access this theme, your messenger version must be the Facebook messenger 210.0.0.24.97 or above. So, if you are making use of an older version, it is high time you upgraded your messenger. Steps on how to change your Facebook theme to the dark mode is stated below:
First, login your messenger account
At the top of the messenger page, click your profile
There you would find the settings where you can easily change your Facebook regular mode to dark mode.
One thing about this theme is that it will help you reduce the rate at which your battery is being consumed. So, let's just say it improves your battery life. I believe you would want to make the switch right away. You can even introduce this feature to your friends.
What's in the Dark Mode
Will all know Facebook with it default color which is blue and white and has been the only color from the unset. There is a lot more to Facebook book dark mode as it is best for some users due to clarity. To me this is one of the best features that has been introduced on Facebook messager as it is easily accessible in just a click.