The Facebook code generator is a security feature that allows two Factor authentications on your Facebook app. However, when you turn it on, it generates a dynamic code that is required for you to log in on your Facebook account or verify your account if you are the one when you log in on a browser or a new device.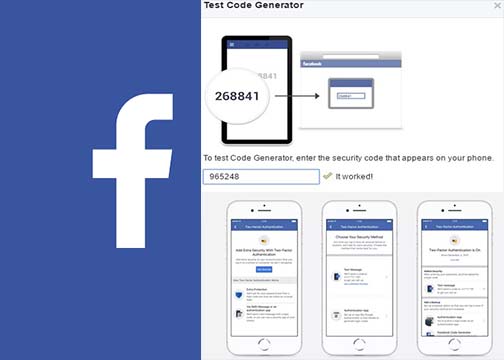 Facebook code Generator is presently available for a Facebook app on Android and IOs devices only, the code generator works on a mobile device you don't need to send any text message or any internet connection, you can use it if whenever you want to reset your Facebook password.
If you sign in to your Facebook account using another device or computer, you will need to enter a six-digit code which will be generated by your current Facebook account, the code is just like OTP it will be refreshed every 30 to 60 seconds and it depends on your location or the device you are using.
How To Access The Facebook Code Generator On An Android Device Or IOs
For you to access the code Generator on your Android phone or any IOs phone, firstly open the Facebook app then click the icon on the top right then scroll down, expand the settings and privacy menu, after that then click code generator, you will see the tool run through the new security code within 30 to 60 seconds.
How Can I Set Up Facebook Code Generator On PC?
Firstly go to setting on your Facebook account via using pc
Then click on security and login
Scroll to Use Two-factor authentication.
You will code generator when your scroll down again then click on setup
Make sure you follow the on-screen instruction and Test Facebook Code generator
Whenever you login into Facebook using another device or from another location, you will be asked for a security or a confirmation code from Facebook to complete your log in.
Two-factor authentication without using SMS Facebook Code Generator
All you need is a trusted authentication app like Google Authenticator, just login into your Facebook account, then click on setting and then Security and login then tap two Factor authentication then follow these steps below:
Firstly choose the Authentication app and you will see a QR code.
Then choose to add a new login there, and scan the bar code by viewing your phone on it, or by using the browser method
Enter the six-digit code that will be automatically generated on your device into Facebook and then you are good to go.
Note: this method prevents you from receiving messages every time when someone makes an attempt to hack your account