Are you enjoying the advantage and benefits of advertising on Facebook to billions of active users on Facebook? Have you explored the Facebook Analytics on your marketing placement? On the contrary, Facebook business marketing is one of the most social media marketing tools to drive audiences to your adverts on various platforms. But not knowing where you're getting or driving on the right platform is another issue of advertising on Facebook. However, Facebook Analytics drives growth to your ad placement.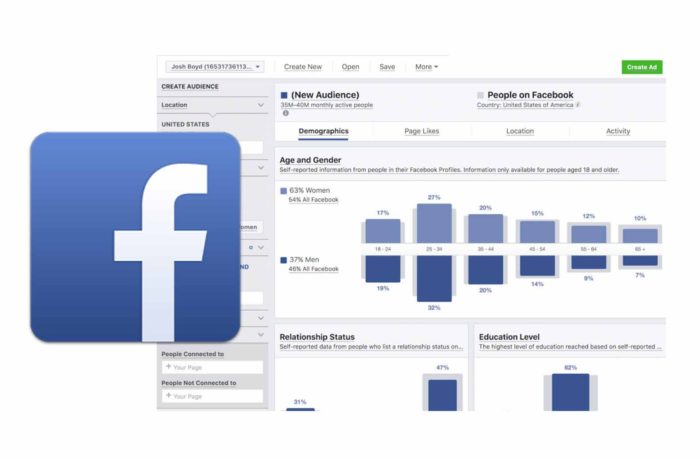 This allows you to get deeper insights or understanding on how people interact with your business where and when people see your ads across various platforms which include websites, app, Business page and other. Facebook Analytics is more like a traffic light or header whereby it maintains the numbers of people that come to your business on different channels on multiple devices. Therefore, when your analytics goes beyond the last click and sessions. It then makes the platform easy to make smarter strategic decisions.
Features to Help you get Deeper Understanding of Customers
First and foremost, Facebook Analytics is currently the only analytic tool that is built on insight from Facebook's 2-billion-person community. Therefore, the features are designed to give you a better knowledge of how people connect to your business or ads. This includes the following:
Journeys- Give you a full description and traces of people connecting with your business or ads from the website, app Facebook page and also bots in one report.
Segments- It allows you to create various categories of audiences ranging from demographics to behaviors and so on. In other to enables you to understand the different categories interact with your business.
Demographics- With the concept of new visitors to loyal customers, the analytics allows you to get to know your audiences through age ranges, geography, and language.
In addition, Facebook Analytics makes use of other features known as Machine Learning which help you to analyze and monitor your business data, saving time and also provide action more quickly.
How to Get Started with Facebook Business Analytics
On the contrary, Facebook Analytics works with major platform including Facebook Pixel, SDK for iOS and Android, Messenger, Pages, and others. Therefore, with the following, you can get your business started with Facebook Analytics. Here are the various platforms to access the analytics
Facebook Pages and Messenger
Facebook Pages and Messenger are currently the more powerful tool use nowadays by businesses so as to build an online presence, interact with customers one-on-one, or through the use of intelligent bots. With your Facebook Business Page, you can view your analytics by visiting facebook.com/analytics. While on the messenger you can simply go to the messenger integration to measure your conversational commerce efforts.
Lastly for the Facebook Game access the Facebook games integration to integrate app event or on top of its access built-in analytics. However, you can learn more about the remaining platform which the App and the Webby accessing link analytics.facebook.com/get-started on other to get started. Therefore, have you must have access to the link you can select the following at the right corner of the screen to see the steps to integrate the Facer book analytics on Web and App.