The Facebook advertising guidelines are the step by step instruction to follow to set or create a successful Facebook Advert to reach out to the people you want to reach. And also, to generate more visitors to your site. With the guidelines that I will be noting below, I am certain you will be able to understand. And in the process create a very successful ad on Facebook to reach your target. There are lots of active users on the Facebook platform daily, so with the right Advert format, headline, image or video, you will be able to hit the nail right on the head.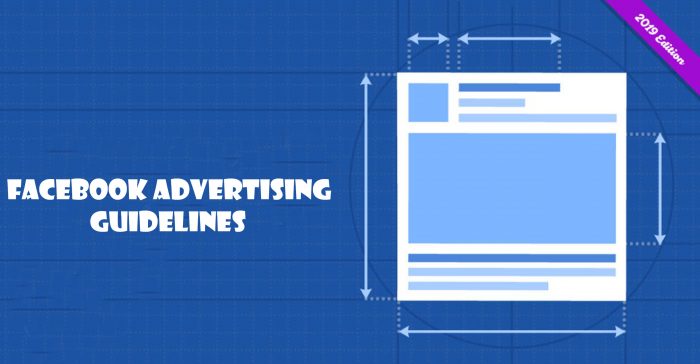 What is Facebook?
Facebook is a platform that allows you to share your photographs and video clips by uploading them to the Facebook media to be seen by the selected audience on the post. You can watch free video clips on your newsfeed or some else's timeline and also download the clip to your device to be seen offline. You can use the market pace app to buy and sell products or services locally. Get to play fun games on the gameroom app, invite and compete with friends to play.
What is Facebook Advertising?
Facebook advertising is a way of showcasing your products on Facebook to reach a target audience. Advertising on Facebook is fast growing and becoming more popular every day. With over two billion active users on Facebook, your chances of meeting and connecting your product to the ideal client is very high.
No matter who you are targeting, it is very much likely that they're using Facebook. Facebook is always updating their algorithms to ensure the users are seeing only the contents they want to see. About on their recent algorithm update, they made it harder for your customers or audience to the business post you make. So the best way you can sell your products more is through Facebook Advertising.
How to Target Adverts Campaign
You can target with the following;
The location.
Age/ Gender of customers.
Users Interests (things that interest the audience or visitors).
The Location.
Relationship (your closeness with the customers).
Languages that are understood in the locality.
Education background.
Workplace.
The above targets are all useful if you want to get a successful advert on Facebook, depending on the kind of audience you want to reach with your products or services.
Ads Types
There are different types of ad format you can use to create your Facebook adverts. You can choose the one that best suits your Facebook advertising needs. Below are;
Messenger Ads
Facebook stories Ads.
Carousel Ads.
Domain Ads.
Offer Ads.
Lead Ads.
Video Ads.
Canvas Ads.
Dynamic Ads.
Collection Ads.
Mobile App Ads.
Above are the Ad types you can use to create an Ads Campaign.
How to Get Started with Facebook Advertising
To create your Facebook Ad campaign head to your Ads Manager on your page to create an ad account first. You can create an Ad account by following the guidelines below;
Go to your Business Manager then tick on Account and hit Ad accounts.
Tick on Add.
Fill the form displayed, the ad name, advertising on behalf of, the Time zone, Currency you are using and your payment method.
Then click on Create ad account.
The account will be created and you add and assign people to their role on your business account. Once you are done tick on "Ok".
Once you have created your Ad account or you can skip the creation if you already have an Ad account. Follow the instructions below set up an Advert;
Choose the Objective of the Ad campaign you want to create. Like the Awareness, your campaign consideration, Conversion like your engagement with your customers.
Select the audience or visitors you want to reach with your campaign.
Select where you want to run the A campaign.
Set the Ad Budget- the cost of your advertising.
Select and design the Ad Type you want to use.
Place the campaign order.
Then learn more about your ad campaign performance by measuring the performances.