If you want to learn how to invert colors on a picture but have no idea how don't go anywhere. This article will help you with easy ideas and tools on how you can invert colors on a picture. If you have a creative side of you and you want to create something with inverted colored pictures, it is pretty simple to do so.  You are going to learn ways that you can do so and tools that can help.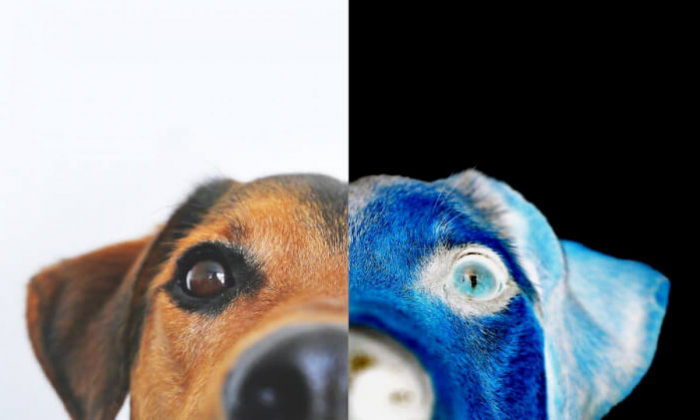 What Can I Use To Invert Colors On A Picture?
There are various apps that one can use in inverting a color on a picture to your desired result. These apps can either be used on your Android or iOS device to get what you want out of it. If you don't know how to use it, the app can help with that. Most apps come with a mini tutorial on how to use it. Others are extremely user-friendly meaning that you can easily understand how it works. Here are some of the best color inverting apps you can use:
Use Photoshop Express
One of the best tools that can help you convert colors on a picture is by using Photoshop Express. This is an innovative app that you can use on your iPhone devices to achieve that result. If you have an iPhone, you have the chance to get one of the best apps that work dedicatedly in converting colors.
You only have to visit your App Store, and download and install the app. You can then use a color inverting filter and flip the picture to what you want. Here's how you can use the PhotoExpress to invert colors on a picture:
Open the app and import the image you wish to edit into the app
Once the app is open, you will click on the 'Edit' button located at the bottom right corner
You will see a pop-up menu pop up with various editing options.
Scroll down until you find the option 'Invert'
Click on it and the colors in your images will immediately r flipped
If you don't like what you see, you can tap the 'Undo' button at the top left corner of your screen
Continue to invert until you like the desired results.
Once satisfied, tap on 'Done'. You will find this in the top left corner.
Use PicsArt
Another app that will help you get the job done well and neatly is using PicsArt. PicsArt is a great app that you can install to help you get the job done and is really user-friendly. It has tons of cool features that help make the job easier for you. What's more, this app has tons of features that you can use to invert colors on your pictures. All you have to do is:
Import images into the PicsArt application.
On the editing screen, select the FX tool from the menu beneath your canvas
When you see the FX tool, you will see various other filter categories
Select the Colors category
Next, you select Negative
Once you have applied the filter, select Apply in the upper right-hand corner of the screen to make the effect happen
How Do I Invert The Color Of An Image Online?
There are various software applications that are available online for you to invert images online. One of the best online tools that you can use to invert images is Raw.pisc.io. What's more, it is free and convenient for you to use. Here's how you use Raw. pisc to invert images:
Visit their official website at https://raw.pics.io/
Add the pictures that you want to work on
Press the Edit option on the left toolbar
Click Invert to start the invert tool
Now, you can invert and see the result in a matter of mere seconds
Now, you can save the inverted image and download it to your device.
Finally, your inverted picture will appear in your browser download folder. You can now work your magic with your inverted pictured.
How Can I Invert The Colors Of A Picture On My Android Device?
If you want to use your Android device to invert the colors of an image, all you have to do is to:
Open the 'Settings' Tab
Scroll down and select the Accessibility button
Under the 'Display, find the switch labeled 'Color Inversion;
Toggle that button to the On position.
That way, you can easily invert the colors on an image to your desired effect.