Delete Facebook account, can be necessitated by a number of reasons. Either the user has had enough of the social network, or the constant bombardment of updates, messages, likes, pokes, advertisements is more than a user can handle.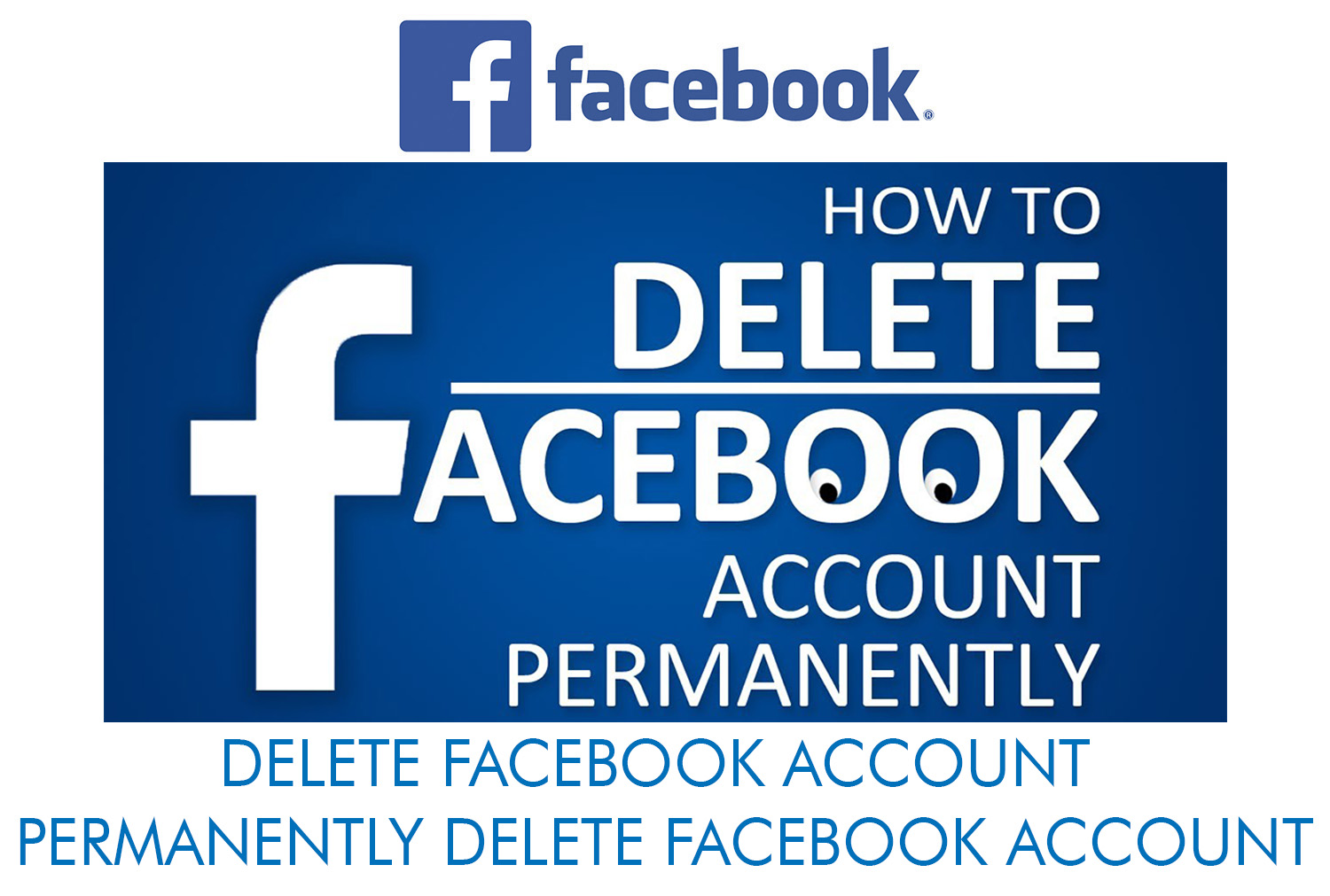 Users can also desire to delete Facebook account, due to some constant reminders of their past, they wish to forget, or if their Facebook account has been compromised. For whatever reasons you may have for deleting Facebook account, we have you covered in this article, as we take you thru steps to permanently delete your unwanted Facebook account.
How to Delete Facebook Account
Before you get started on delete Facebook account, note the following;
You will be taking a major step, by deleting your account
Think it through, before you embark on the process of deleting your account
Facebook takes up to 90 days, to process account deletion requests
Once your account is deleted, you can't get it back
It is advised, that before you commit to deleting your Facebook account, you download a copy of the data that Facebook has on you, as this data can't be gotten again, once your account is deleted.
How to Download a Copy of Your Data Facebook
Tap the downwards-pointing arrow, at the top-right corner of the screen
Choose "Download", a copy of your Facebook data.
After that is done, you are now ready to delete your Facebook account.
Note, that your sent messages, will continue to exist, even when all other evidence of your account is gone.
Permanently Delete Facebook Account
Navigate to the Facebook's Delete Account Page, https://www.facebook.com/help/deleteaccount, by entering it into the address bar, and tapping "Enter" In case you are not automatically logged in, fill in the email address or phone number and password for your account, then tap "Log in", which is the blue button at the middle of the page.
Choose "Delete My Account, which is below the warning message of the page. Tapping on it, prompts a pop-up window.
Fill in your password again, in the password field provided at the top of the window.
Enter the captcha code, which is the jumble of letters and numbers in the middle of the window. Fill your answer into the field below the code. In case you can't read the code, you can tap either the "Try another text" or the "an audio captcha" link below the code to generate a new one
Tap "OK", to submit your code. If this is the correct code, another pop-up window will pop up
If your password, was incorrectly entered or captcha code, you'll be prompted to try again. Tap "OK" to have your account deleted. This is at the bottom of the pop up window. Note; the total account deletion can take up to 14 days. Once this time frame elapses, your account will be gone from Facebook. There!!! you are now relieved of your unwanted Facebook account.