Can you sign up for Snapchat without a phone number? Do you require an answer to this question, you can take connected on the article? To see if you can eventually create an account without providing a phone number? On the contrary, the old version of the Snapchat app only permitted the use of phone numbers for the verification process. But the new update version allows people to sign up or create an account without entering a phone number at all. the procedures in setting up an account using optional method are simple and secure.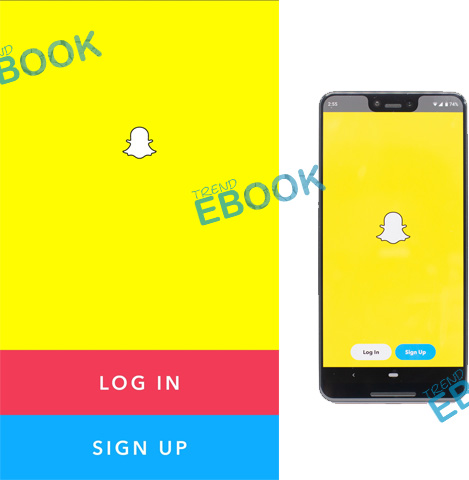 Nevertheless, Snapchat fun app that everyone will love to be, you can even see most of the celebrities using the Snapchat features to take amazing picture. Moreover, it's a multimedia messaging app that comes with fascinating integrated camera features. The app also allows you to internet with friends and family with instant messaging features and also share videos or live recording events. The sign-up procedures give you access to enjoy the features of the Snapchat app on your iOS and Android devices.
How to Sign up For Snapchat Account Without a Phone Number
Just like we mentioned above, the new Snapchat allows users to create an account while using the phone number. Instead you can use the email address to sign up for an account. Keep in mind, that email provided must be a legitimate address in other to receive a verification code. Here how you can perform the process:
Open the Snapchat on you installed and ensure it's the latest version.
Click the Sign-up icon to create a new Snapchat account.
Enter your correct first and last name on the text box.
Then, tap the icon Sign up & Accept.
Select your birthday and create a username.
At the top click sign up with email instead
Create your password.
Enter the confirmation code and start enjoying the feature.
The steps above will help you to easily set up an account without having an issue. Once you've completed the section you can start adding friends, take pictures, add filter & lenses, and also use the tap to locate more stories.
How Do I Change my Snapchat Phone Number to Email Address?
Probably your phone number is associated with your Snapchat account and you want to remove your number. Actually, it's possible to remove your phone number for your account and replace with your email address since Snapchat can be created without a phone number.
Access your Snapchat account setting in the upper right corner of your screen.
Then click on Email under the section My Account.
Next, you can click on the section which says "Email Address" and then enter a valid email address not linked to another account.
Finally, once you have added the email address, then you need to verify the email address. Go check your email inbox and copy the code on the Snapchat verification box. That's is how you can change your phone number linked your Snapchat account