To create a PayPal account is a registration process that you should take to be a user of PayPal and also possess your own PayPal account. There are however two different types of accounts you can create a PayPal account. They include personal accounts and also business accounts. Irrespective of whichever account you want to sign up for, you can always sign up for free with no charges attached. Aside from that, there are also a lot of things you will be able to do if you create a Paypal account. Some of which include instantly move money between sites, withdraw money to your bank in just a few seconds, and many more. But note that before you process PayPal sign up, there are some requirements you would have to provide which are known as your basic information.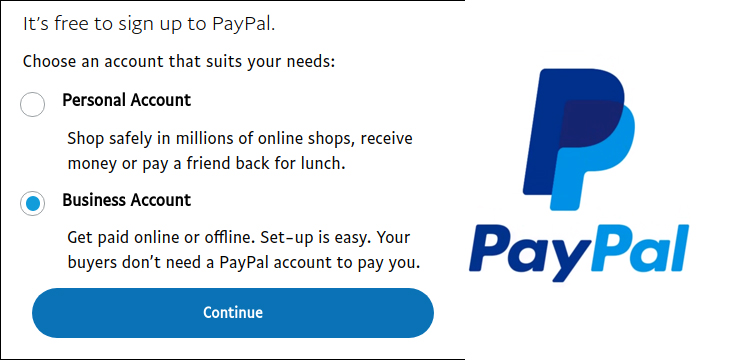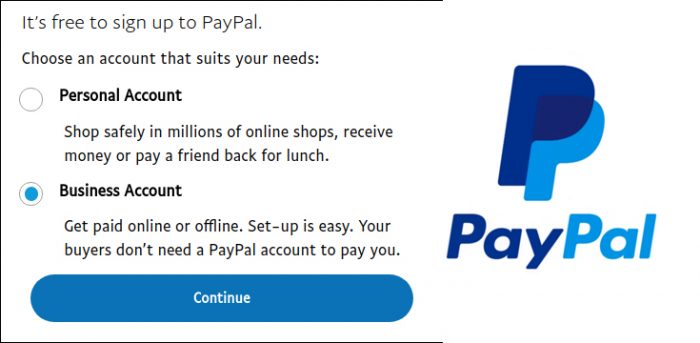 Thinking of a safer way to make payments and also get paid? Then you should use PayPal. PayPal is an American multinational financial technology company operating an online payment system in many countries which supports online money transfers. In other words, PayPal is an easy way to pay online without relying or depending on your bank. However, according to records and reports, the PayPal platform is said to have more than 200 million active accounts all over the world. There are also a lot of benefits to enjoy using the PayPal platform. But keep in mind that the platform is inaccessible if you do not create a PayPal account.
Why Should I Create A PayPal Account?
As mentioned earlier there are two different accounts you get to create when you want to sign up for PayPal. They both are personal and business accounts. Now, signing up for a personal account on PayPal enables you to send money to another user. noty only that but also buy and shop on any online store. With a personal account, you can send money to your family, friends, and also your loved ones. Shopping also is not a problem with a personal PayPal account. You can shop in any store it is accepted. Aside from those, signing up for a personal account also enables you to request funds from anyone you want to. But note that receiving funds from other countries would require you to pay for the conversion of currency.
Creating a PayPal business account has almost the same benefits as a personal account. But at the same time, it offers you a lot more benefits different from the personal account. Having a PayPal business account helps you manage your business and also your business's monetary transactions. Not minding how large or how small the business is. It also makes it very fast and easy for a business that is just coming up and getting started. As a PayPal business account owner, you get to receive funds in about 25 different currencies. Also from about 200 different countries.
How to Create a PayPal Account
To create a PayPal account is very easy. Although there are two different types of PayPal accounts you can sign up for. However, Processing PayPal account signs up for both personal and business account require some important information. But more is expected of you signing up for a business account. See the steps below on how to sign up for PayPal account both personal and business accounts.
Personal PayPal Sign Up
Visit the PayPal website or install the PayPal mobile app
Tap on the sign up for free button
Enter your mobile number
Click on the next button
Verify your number with the code sent to you
Set up your profile
Click on the next button
Add your address
Click on the agree box
Tap on the agree and create account button
Follow other instructions given to you.
Create A PayPal Business Account
Tap on the open a business account link
Provide an email address
Click on the continue button
Set up a password
Tap on continue
Provide the required information about your business
Click on the agree button
Tap on agree and create account button
Follow other instructions given to you
After creating an account, you can now start using PayPal for your business. Also for your personal use to send and receive money. This would only work when you are already logged in. And the login is only possible after you have processed the sign up. Because your login credentials are gotten when you want to create a Paypal account. Sign up for PayPal today and make money transactions very much easier for you.