Corrlinks is a privately owned company that controls the Trust Fund Limited inmate Computer System TRULINCS. The communication system used by the United States Federal Bureau of Prison to allow inmates interact with the outside world.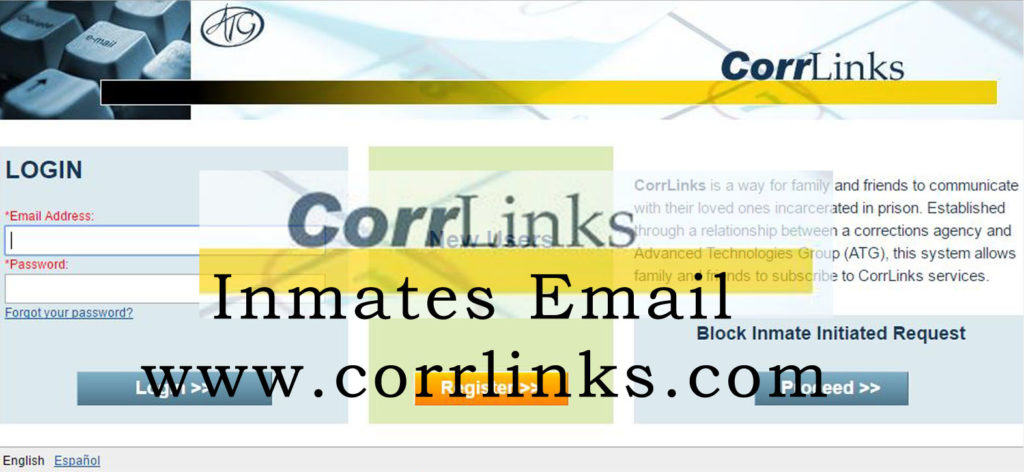 TRULINCS has a standard fee which inmates must pay in order to gain access to communication with the outside world. This is unlike other networking sites. This service provides direct email access to the inmates. Inmates must pay $0.05 per minute to operate this system.
They are permitted to print email messages at a cost of $0.15 per page in some prisons inmates' fees starts at 12cents per hour. Sending a message can cost up to $0.30. This service is also available in some state penitentiary.
How Corrlinks Web Portal Works  
Federal inmates whose crimes are related to the use of computer in any manner may be barred from using this service. The system does not give inmates access to the internet. All incoming and outgoing emails are being monitored at all times.
Emails are limited to 13,000 characters excluding attach. Attachments sometimes corrupt the message and will be removed. The system makes sure that the content of the email does not jeopardize the safety of the public and their security.
This service seems to have come into being when the United States Bureau of Prisons switched from what was previously known as federal prison email. This service is as a result of joint association between the correctional institutions and a private service provider known as Advanced Technologies Group (ATG).
Merits of Corrlinks
Corrlinks have created a pathway between the outside world and inside the cells of a prison.
It has made a connection so that inmates can keep track of their family. Without missing out any part of their life especially those with infants.
It has helped reduce the degree of agoraphobia (i.e. the fear of being away from home or the fear of public places).
How to Use Corrlinks
To use this service, users have to visit the corrlinks website which is www.corrlinks.com to create an account. Then add the inmates they wish to interact with. Once they are registered they have to be verified and then enter their visa or MasterCard information for payment.
You can alway login into your account when you enter your login details and click on the login in icon.
Types of Prison Which Corrlinks is Available
The Corrlinks email service is available in most federal prison under the Bureau of Prisons (BOP). There are also states prisons that provide access of corrlinks to their inmates, at a fee.