Google has lots of great apps that we use extensively in our day to day life activities. I bet most people don't know that Google has some cool apps over 100 apps are published in the App Store and Google Play Store. The popular Google apps that are known include Gmail, Search, Chrome, map and some others. There are some other cool Google apps that will be talking about in this post, which most people are yet to discover.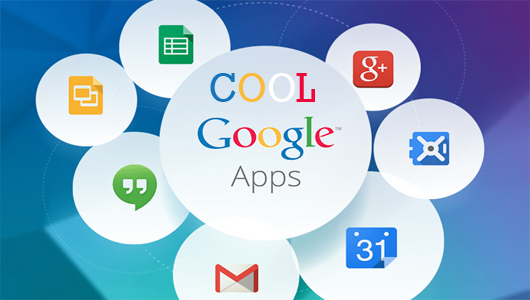 Cool Google Apps
Cool, Google Apps are a great application from Google and its subsidiaries. Google has some really cool apps that many people are yet to discover. Apps from Google have a great way of making things go smoothly. The apps we'll be sharing in this post, can all be downloaded from the Google Play Store for free.
Cool Google Play Apps
If Google decides to take over the world today with technology, there won't be a debate because; the company is already taking over. Well, here are some cool Google apps that you might not know about;
Files
This app from Google is kind of new. File app was first launched as Files Go, which was a lightweight file manager for Android GO. It is a trimmed-down version of Android. The file is meant to run on phones with less than 1GB. This app has been getting positive reviews by those who have tried it out.
CHECKOUT: Google Map Application – Install Google Maps App – Google Map Download for PC
Expeditions
The expedition is yet another cool but not yet well know Google app. The app is a virtual reality teaching tool that allows users to join or lead immerses trips (Virtually) all around the world. It lets users get up close with some historical landmarks, visits to out of space and also a dive with sharks. This is a cool app that everyone needs to check out and get for free on the Google Play Store.
Toontasic 3D
This 3D app is aimed at kids but a great tool for fun for any age group. Toontasic 3D allows it, users, to tell stories and create animated characters by using the easy to drop and drag tools. It can be used for recording your animations and voice to store in your device as 3D videos. These apps can be used and enjoyed by any age and gender. You can get it on the Google Play Store.
My Maps
This is a great stellar app but it's sad, as most people haven't heard of it. The app helps to make use of regions in a map to add in your own pointers and also details. In order words, it lets you create your own customized map. With My Maps, users can save maps, create new ones and share with their friends. The app is useful and can be downloaded from the Google Play Store.
Spotlight Stories
As the platform puts it, "Google Spotlight Stories a mobile phone theater". It is loaded with some interesting stories that you can watch on your mobile phone. This app is a must get for movie lovers. It can be gotten from the Google Play Store.
Conclusion
Google has lots of cool apps that are yet to be out, and on this guide, I will list out some of the cool Google apps most people do not know about. To have the experience of these cool apps I listed over, then go and get them for free.